Reason Why More Parents of Children With Epilepsy Are Choosing Marijuana
Posted by Marijuana Doctors on 12/11/2014 in Medical Marijuana Patient Stories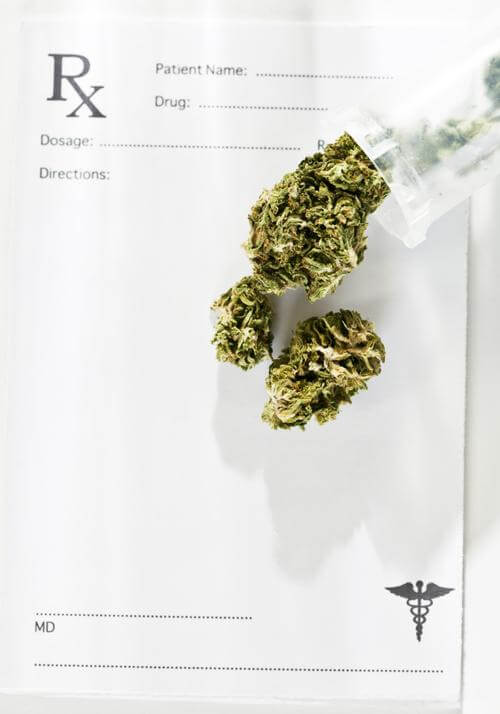 With the passing of each new medical marijuana state law, more and more parents with children suffering from the devastating effects of epileptic seizures, are turning to cannabis as alternative means to control these unrelenting and insufferable symptoms.
Bonni Goldstein, MD, is the medical director of Canna-Centers, a group of medical practices in the state of California that prescribes cannabidiol (CBD) to children diagnosed with epilepsy. Goldstein says that she always ensures to explain to parents that the potential long-term risks, if any, are still are unknown. "It wasn't available 30 years ago," says Goldstein. However, she goes on further to point out that, "every single parent has said to me, 'Well, I don't know the long-term effects of the medications my child is taking, and the seizures haven't stopped. I'd like to give my child the best chance possible.'"
"To many of these people, it's just another medication to try," Goldstein said. She explains further that a percentage of her pediatric patients are non-responders, which means that they are among the approximately one-third of people with epilepsy who don't respond to conventional medications. "What's driving people is the option of another medication, even if it's not been thoroughly researched. It's very difficult, especially when a child is involved, to live a normal life. Seizures are unpredictable. Imagine being in Target with your child, and your child drops to the floor. Imagine getting a call from school that your child is seizing."
For the director of the nonprofit Realm of Caring California, Ray Mirzabegian, the decision to try the CBD treatment was a simple one. Mirzabegian's 10-year-old daughter, Emily, was taking 4 different anti-seizure medications just a few years ago, "Unfortunately, that causes a vegetative state. She'd tried a total of 13 medications, and none effectively controlled her epilepsy. At her worst, she was having 120 seizures a day, at best, 40 to 45 a month. At that point, [doctors] start retrying some of the medications that failed, hoping to create a cocktail of several drugs that would work."  Mirzabegian explained that as a family, "We decided that's not the route to go."
Families like the Mirzabegian family are resorting to trying cannabidiol (CBD) out of desperation for wanting to see their child's suffering come to an end. A diagnosis like epilepsy, where a child is sometimes having 120 seizures a day, is a diagnosis that affects and strains the entire family unit. These families are pushed to the extremes and endure indescribable stress, not to mention the potentially fatal damage the seizures can have upon the young patient. Parents placed in these situations will desperately do everything they can, for the sake of their child, to try and improve the situation any way they can. There is no rebellion in this drive, it is simple parental desire to see their child's life improve.
And its this parents love that gives them the hope that drives them to unceasingly trawl the internet day and night, searching and researching every shred of information that may be able to help them help their child. Many families have chosen to relocate to states with legal access, while other families have not been as financially fortunate, and are often forced instead to split up their families, as one parent moves to a  legal state with the child, while the other parent remains behind to care of the rest of the family. Goldstein says that she has seen families move across the country to California simply so that they can access the CBD for their children.
"Charlotte's Web is high in CBD and low in THC. Someone looking to get high would be disappointed by its effects," says Goldstein. According to a report in the Epilepsia journal, after 20 months of effective treatment with Charlotte's Web, the little girl after whom the strain was named, has now been weaned from all other antiepileptic drugs. "CBD is taken as an oil under the tongue or swallowed. It's not smoked," pointed out Goldstein.
And accruing to Goldstein, its not just American parents finding themselves in this desperate dilemma, "I have a family who is actually coming to see me from Europe, because they can't find any relief for their child's seizures." While in Chile, approximately 100 parents have grouped together, calling themselves Mama Cultiva, or "Mama Grows."
Since Mirzabegian's daughter Emily, started taking CBD, her seizures have decreased drastically, down now to roughly a handful a month. Thats a long haul from the 120 seizures a day, "It's allowed us to bring her off meds, and that alone has brought so much of her back — behavior, cognition, speech, learning ability, everything. And there are cases even better than ours. I have patients in San Diego now, several of them, who have been seizure-free for eight, nine months."
And its heartfelt, personal, and relatable stories like these that continue to compel the parents of children with epilepsy, to try cannabis, and oft times even relocate to do so.
"There's certainly not enough research," Goldstein concedes, "but you have to remember, some of these kids are having hundreds of seizures a day. Any parent would pick up and move for their child if they heard something might work and actually has some scientific basis. People have this vision of medical marijuana as someone sitting and smoking a joint. That is no longer what this is about."
"Parents of children all over the world are looking towards medical marijuana therapies in order to stop their child's seizures. These children are seizing so many times a day that each day they are literally fighting for their lives each time they do. With this reality and the hope that cannabis brings, theres really not much choice left for these parents to make. The parents of these kids know that they need access to medical marijuana, because it could be the one and only alternative option that actually works. I am happy to be able to connect these parents with physicians who understand this too," said the CEO of MarijuanaDoctors.com, Jason Draizin when discussing the reason why more and more parents are turning to medical marijuana as a treatment for their child's epilepsy.