Puerto Rico May Legalize Medical Marijuana
Posted by Marijuana Doctors on 09/06/2013 in International Medical Marijuana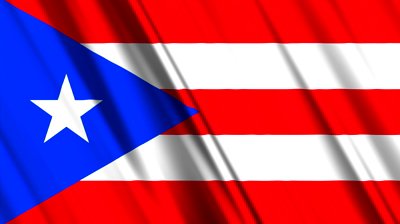 Politicians are preparing to discuss the possibilities for a legislative bill that would allow the use of medical marijuana for patients with certain with medical conditions. The measure put forth by legislators would design for a framework that would lawfully produce the cannabis in which state health officials would regulate it.
Puerto Rico, officially the Commonwealth of Puerto Rico is an unincorporated territory of the United States. Located in the northeastern Caribbean, just east of the Dominican Republic Puerto Rico was granted US citizenship in 1917 via the Jones –Shafroth Act.
The new bill that would create Puerto Rico's first medical marijuana program calls for a classification of medical conditions and requirements that would permit medical marijuana patients to consume the substance in the privacy of their homes. Medical conditions would range from cancer to glaucoma to anxiety. The legislative measure would also allow Puerto Rico's health department to award to special permits to patients to grow their own cannabis if they could not afford the prices normally purchased at marijuana dispensaries.
Puerto Rico's proposal comes shortly after the United States federal government voiced their pledge not to prosecute or block state marijuana legalization laws on the premise that states enact strong effective regulations to prevent interstate trafficking and access to cannabis by minors. 20 states and Washington DC have legalized marijuana for medical purposes. Two states, Washington and Colorado have legalized marijuana for the use of adults by 21 for recreational use.
The state of Puerto Rico believes in the medicinal aspects of cannabis and it's healing properties. Earlier this year, a former Puerto Rico police officer who is now a senator introduced a bill that would legalize marijuana for recreational personal use on the grounds that the government was spending too much money incarcerating individuals for simple non-violent possession of marijuana. The bill is still in committee.