Princeton University Employee Put on Administrative Leave for Participating in State Medical Marijuana Program
Posted by Marijuana Doctors on 09/03/2014 in Medical Marijuana News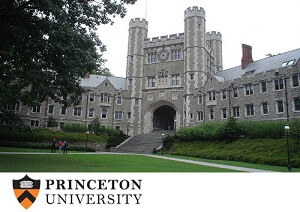 Location: Princeton, New Jersey | Source: NJ.com
Recently a Princeton University campus dining employee, Don DeZarn, who was told he would lose his University position due to his involvement in New Jersey's medical marijuana program, has been put on "paid administrative leave" according to university officials. The move comes while both parties can come to an agreement on "reasonable accommodations".
After returning to work yesterday for the first time in almost 2 weeks, DeZarn informed his supervisors that he would be participating in the states program and using medical marijuana to treat symptoms associated with inflammatory bowel disease and post traumatic stress disorder. At the time his immediate supervisors approved with and were okay with his plan of action, until a public safety official told DeZarn he would not be allowed to work at the prestigious University as long as he was using cannabis.
"It's the best job I've ever had. It's a great place to work. I'm just hopeful that this whole thing has just been an oversight on someone's part," said DeZarn when speaking with NJ.com "I hope somebody up the chain of command will look at what I'm requesting and have an open mind and some common sense."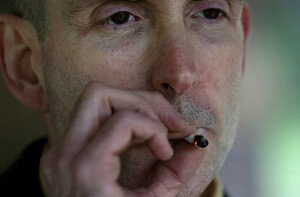 After arriving to work at 6am Tuesday morning, DeZarn met with the University's human resources department at approximately 8:30 that same morning. It was there that he was talked through the process of requesting accommodations under the federal Americans with Disabilities Act. It was later that morning DeZarn was officially placed on paid administrative leave and asked to leave the campus. According to University spokesmen Martin Mbugua and Mike Caddell the University has begun researching options to provide reasonable accommodations under the Americans with Disabilities Act.  "Princeton University is committed to providing reasonable accommodation for employees who have a disability," Caddell said. "The individual (DeZarn) met with University administrators this morning to discuss the process." "He remains on paid leave while the university works with him through an interactive reasonable accommodation process,"
Under the New Jersey Compassionate Use Medical Marijuana Act, employers aren't required to allow workers to use the drug in the workplace. "The law seems to support an employer's right to maintain a drug-free workplace, including prohibiting the use of marijuana during work hours as well as working while under the influence of marijuana," university vice president Lianne Sullivan-Crowley wrote in an Aug. 27 letter.