Potential Stoner New Year's Resolutions
Posted by Marijuana Doctors on 01/01/2015 in Medical Marijuana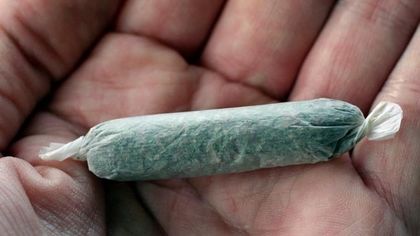 We've made it stoners! We're heading over to 2015 and saying goodbye to 2014. This year in cannabis many amazing things happened like 2 more states legalizing recreational use and even the District of Columbia legalizing. In addition, we have the Uruguayan cannabis system officially in full swing, Virgin Islands decriminalizing and probably the biggest of all, The Feds can't use their resources to prosecute or raid any medical marijuana businesses or grow operations in legalized states.
Cannabis has seen a great increase in public acceptance and even conservative states such as Texas and Florida are seeing a shift in public opinion.
There is no doubt that cannabis is on the path towards legalization, yet there is still plenty to do. It is vital that we continue with our efforts with full force because even though we are winning this war on cannabis, proponents of prohibition are putting up a fight. The fight will only become more intense over time and thus it is important that each and every one of us take responsibility in this matter.
This is why I have devised potential New Year's Resolutions for Pot Smokers worldwide in aims to help motivate the legalization movement.
Stoners New Year's Resolution
I will become an expert in Cannabis – I'm sure by now you already know a ton about cannabis, random facts popping in your head and a few arguments under your belt. This year, truly make a push to educate yourself in all aspects of cannabis. I'm talking about the good, the not so good and everything in between. Brush up on history, on the latest studies, what prohibitionists are clamoring about and much more. Learn about the diseases it treats, how to's and so on in order to become a true advocate for legality, someone who knows how to defend their position with science and reason.
I will Get Involved with the movement – You don't have to picket outside the Whitehouse to be an activist. You can sign petitions and even doing something as simple as 'sharing a blog post' or interacting with Pro Marijuana groups, you will do your part. If someone posts a petition to end cannabis prohibition, sign it and share it. All these little actions conducting in masses becomes a significant push towards legality.
I will become an exemplary toker – One of the biggest issues I have seen throughout this year was that Prohibitionists complain that tokers have a 'Piss Off' attitude. Of course, after 76 years of oppression, there is some resentment to the other side but we have to go even further. We need to become models of cannabis smokers. People who prohibitionists can look to and say "He or She smokes cannabis, but they do so responsibly". We need to do our part in reshaping the image of the cannabis smoker. This means, don't push your habit in the faces of those who do not want it. If your neighbors complain about the smoke, let them know you'll work on minimizing it for their sakes. Make people know that you care about them, you listen to them and they will become more tolerant of your behavior as well.
I don't post more than 3 Resolutions because in most cases, people will only do one of these. Nonetheless, any of these three suggestions will absolutely help the cannabis movement.
Let 2015 be an even better year for Cannabis!