Pot lodging becoming a "thing"
Posted by Marijuana Doctors on 04/15/2015 in Medical Marijuana Trends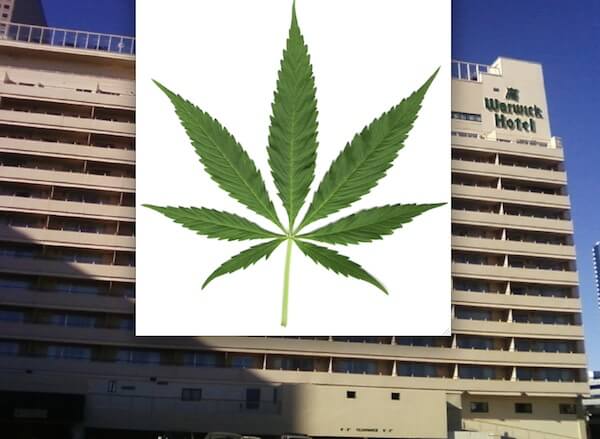 The Colorado marijuana system is evolving and soon pot lodging could become commonplace. People see the economic incentive to allow people to toke when at a hotel or resort. Currently it is still illegal to smoke in a hotel in Colorado but this soon might become a thing of the past as many entrepreneurs are eagerly looking to boost their revenue by catering to the will of cannabis tourists.
Changes in the Making
Rep. Jonathan Singer, D-Longmont is one of the most influential people in the Colorado legislative and while he wasn't a toker as a young person, he has helped etch out a fair system that everyone could get behind.
While there still is a lot of work to be done according to him the three biggest issues that needs to be tackled immediately are, Banking, Edible Marijuana and Rescheduling marijuana in the Controlled Substance Act.
Edibles make up for roughly 40% of the legal marijuana market and there are several changes that need to be made in terms of presentation to make it a distinguishable product from your typical candy (which kids could end up eating since they resemble candy).
In addition, he believes that banking is a very important aspect of helping to legitimize the industry, create safer frameworks since most cannabis businesses are currently forced to handle large sums of money.
Finally, the rescheduling of marijuana will open doors for people who are ready to create cannabis friendly lodging as a business. Right now under the current scheduling there is a lot of red tape surrounding these issues but once rescheduled, people would be able to open up cannabis lounges without the fear of the Federal government stomping them to the ground.
What the future of cannabis looks like
The future of the cannabis industry will be divided into 'mass producers' and micro producers who would create 'artisanal' cannabis. Your commercial weed will be regulated and would not be as 'potent' as your artisanal weed. Commercial weed will be cheaper whereas artisanal cannabis would be a bit more pricier but many cannabis enthusiasts will rather still go for the 'premium' stuff as opposed to the 'Coors' of cannabis.
While these concepts are still in the making, it is safe to say that eventually lodging, commercial weed and artisanal weed will become a reality over the next decade. Potentially soon you could go to a Canna Resort and blaze up with fellow tokers without the fear of criminal prosecution or even unwanted stares from people who don't partake.
Welcome to the Age of Cannabis!