Poison Control Reports Spike in Marijuana-Related Cases
Posted by Marijuana Doctors on 02/07/2015 in Medical Marijuana News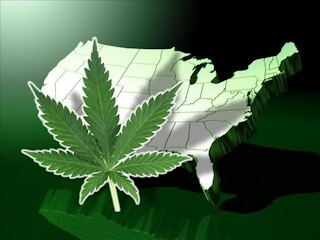 Since Colorado and Washington began allowing for the legal sale of marijuana last year, poison control centers have reported receiving an increase in the number of marijuana-related calls – a troubling number of them concerning young children.
Although it is still unclear as to how much of the increase is related to an increase in the number of people using marijuana.
According to Colorado's Rocky Mountain Poison and Drug Center, 151 calls last year concerned marijuana exposure, as opposed to  88 calls in 2013, and only 61 in 2012, the year voters legalized marijuana for recreational purposes.
The Washington Poison Center reported seeing an increase from 158 marijuana-related calls in 2013, to 246 calls last year.
Marijuana-related calls involving children nearly doubled in both states – 45 cases in Colorado involved children 8 or younger, and 48 cases in Washington involved children 12 or younger. Public health officials say they are extremely concerned about young children accidentally eating and ingesting marijuana edibles.
"There's a bit of a relaxed attitude that this is safe because it's a natural plant, or derived from a natural plant. But this is still a drug. You wouldn't leave Oxycontin lying around on a countertop with kids around, or at least you shouldn't,"  said Dr. Alex Garrard, clinical managing director of the Washington Poison Center.
Chief of adolescent medicine at Seattle Children's Hospital, Dr. Leslie Walker, says that the hospital has seen cases where young children needed to be intubated because they were having trouble breathing after consuming marijuana, leaving parents terrified.
Medical marijuana advocate with The Center for Palliative Care in Seattle, Ben Reagan, said he has long dealt with parents whose children accidentally got into marijuana, however, it used to be far less likely that they would call an official for help. "Those things have been occurring this whole time. What you now have is an atmosphere where people are much more comfortable going to the emergency room," he said. "Before, you'd just look at your buddy and say, 'Sorry, dude. You're going to have to deal with it all night. 'We're not calling nobody.' "
"It is so important for everyone using marijuana legally to be aware and conscientious when it comes to minors and children under age. Protocols need to be strictly adhered to in order to prevent issues such as these," said CEO and founder of MarijuanaDoctors.com – an online organization that helps patients find a marijuana doctor situated nearby to them – Jason Draizin.