Philadelphia Aims To Decriminalize 30 Grams of Marijuana
Posted by Marijuana Doctors on 06/23/2014 in Medical Marijuana News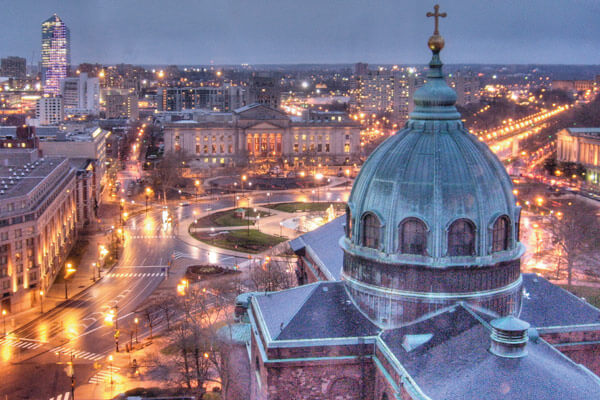 Philadelphia could soon enforce its nickname as the City of Brotherly Love, with its governing council expected to vote on a measure that would decriminalize a little more than an ounce of marijuana within the city's boundaries. However, the City Council's attempt to soften penalties for the possession of small amounts of marijuana is not going over so well with Philadelphia's top cop.
The measure, pushed by Councilman Jim Kenney would make the possession of up to 30 grams of cannabis only a civil penalty that is punishable by a fine of $25. Those busted for possession could even pay the fine right then and there to avoid any future legal troubles.  Additionally, Kenney's proposal would wipe any marijuana infraction from a person's record once the fines have been paid. Regardless, the Philadelphia Commissioner of Police said that he was not in support of Kenney's measure.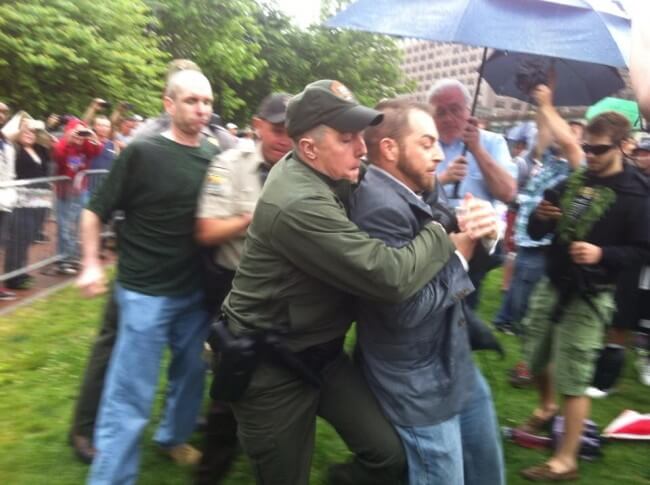 (Above: A Philadelphia police officer arrests an advocate at one of the city's most recent pro-marijuana gatherings. It is widely anticipated that the first step towards helping Pennsylvania become more lenient on marijuana lies within the task of decriminalization. While many believe this could be a drastic move, change is necessary.)
As it stands now, those caught with an ounce or less of marijuana in Philadelphia will likely not face any significant jail time. However, they will have to go through the court system and deal with the eventual infraction that will stay on their "permanent" records. It should be duly noted that most marijuana cases in the city will result in a $300 fine and a required drug counseling course.
Ordinance 140377 – as it's more formally known – is directly aimed at cutting law enforcement costs and waste of man-hours. If the Philadelphia City Council approves Kenney's marijuana measure, it is estimated that it would save some 17,000 hours of police time, as well as up to $3 million in jail and court fees.
Part of a nationwide reassessment of marijuana laws, Councilman Kenney's bill is meant to custom-tailor legislation to the progressive marijuana laws that are taking place around the country. Across the country there are countless amounts of man-hours being spent on marijuana busts, especially considering the NYPD's fault over dedicating nearly one million man-hours on low-level pot busts.