Pending Legislature, Pharmaceutical-Grade Marijuana for Lansing Residents
Posted by Marijuana Doctors on 11/08/2013 in Medical Marijuana Laws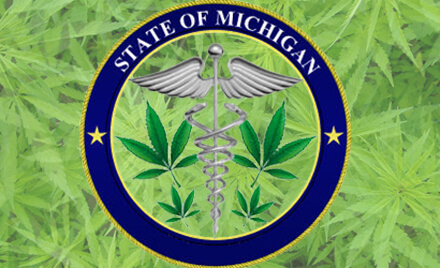 The city of Lansing, Michigan has gained a notable amount of newsworthy attention among the medical cannabis community in recent months. We sympathized with Steve and Maria Green as they suffered through a six week custody battle to have their daughter, Bree, back in their loving arms. We watched as this past Election Day, proposals offering legal protection to citizens with up to an ounce of marijuana was voted on and evidently received 63% approval. And now, under a bill passed this past Tuesday by the Senate Government Operations committee, medical marijuana patients could one day soon buy pharmaceutical-grade pot from their local pharmacy.
The bill would classify marijuana as a schedule II controlled substance. For those unfamiliar with the DEA's drug classification in our country, marijuana's rescheduling, nationally, would be one of the greatest feats we could achieve. Where it stands now, marijuana is a schedule I substance. Verbatim, schedule I drugs are, "the most dangerous drugs of all the drug schedules with potentially severe psychological or physical dependence." In this same classification is heroin, LSD, ecstasy and peyote. The higher the scheduling falls, the lower the risk becomes – according to the DEA's definition. If we were to parse apart the scheduling, it wouldn't take long to realize just how highly flawed it is. Within the past decade alone, death by prescription painkillers have reached epidemic statistics. In fact, the overdose toll has far surpassed that of heroin and cocaine combined. In 2010, 1 in 20 U.S. citizens (12 million) admitted to using prescription painkillers for nonmedical reasons. Daily marijuana users have compared their desire to smoke with that of drinking a cup of coffee in the morning, or consuming a can of coca cola during the day. In twenty states and the District of Columbia, marijuana is recommended by health care professionals for regular use. The most commonly used drug in the world, marijuana, has zero reported deaths.
Former Speaker of the House Chuck Perricone, has said that the legislation would offer medical marijuana users a far better option for obtaining their cannabis. "This is nothing more than an option or a choice. This product was marketed to the public as medical, let's make it medical. The market for this is virtually untapped. The potential for the product is tremendous."
Under the legislation introduced by Sen. Roger Kahn and co-sponsored by Senate Majority Leader Randy Richardville, the public health code would be amended, while it would provide for the licensure and regulation of facilities to cultivate and test pharmaceutical grade marijuana. Those facilities would then be allowed to sell the medicine to pharmacies for dispensing. Medical marijuana patients would have to acquire an additional certificate from a doctor in order to pick up their drug from the pharmacy. Under the bill, patients over the age of 18 could purchase up to 2 ounces of pharmaceutical-grade marijuana per month.
Richardville, R-Monroe, admitted that although he supports medical marijuana, he does not feel voters back in 2008 got what they bargained for with the currently implemented law. "There are people out there growing things irresponsibly and people getting sick because of it," he told reporters. "It's getting into school yards and school kids hands. I wouldn't call that a system. I would call that a problem."
This proposed system would require federal approval before it could be implemented. Marijuana would be reclassified to a schedule II drug, the same as Percocet or OxyContin. Sen. Kahn said of the proposed bill, "Marijuana, if it's to be medical marijuana, should be held to the standard of medical safety and of dosage predictability."
Senate Bill 660, would not alter the Michigan voted-in medical marijuana law as it stands, but would rather create a separate, independent "pharmaceutical-grade cannabis" registry, Kahn specified.
Current patients and certified caregivers could still grow their plants under current law. However, those who wish to become involved in the pharmaceutical registry would have to give up their caregiving cards, as they would no longer be authorized by the state to grow marijuana.
In a 3-0 vote, the Senate Government Operations approved the measure, and is now sending it to the full Senate for lengthy consideration. The Michigan Department of Community Health would be responsible for licensing, registering and inspecting pharmaceutical-grade cannabis manufacturing facilities. As required for all other prescription medications, manufacturers wishing to distribute, prescribe or dispense medical marijuana would have to obtain a license from the Michigan Board of Pharmacy.
In a Grand Rapids suburb, retired attorney John Ter Beek sued in 2010, in an attempt to overturn a medical marijuana ban. Ter Beek has been registered through the state as a medical marijuana patient for his diabetes and painful neurological disorder. Although he lost in local court, he won in the Michigan Court of Appeals. That April, the Michigan Supreme Court granted the city's request to appeal.
"I've tried narcotic-based drugs like Vicodin and OxyContin, and nothing worked like medical marijuana, "said Ter Beek in a Free Press statement. "I just couldn't sit by as our elected officials try to ignore the will of the people and take this option from me and thousands of others."