Parents Nationwide are Rallying for Safe Access to Marijuana
Posted by Marijuana Doctors on 11/22/2013 in Medical Marijuana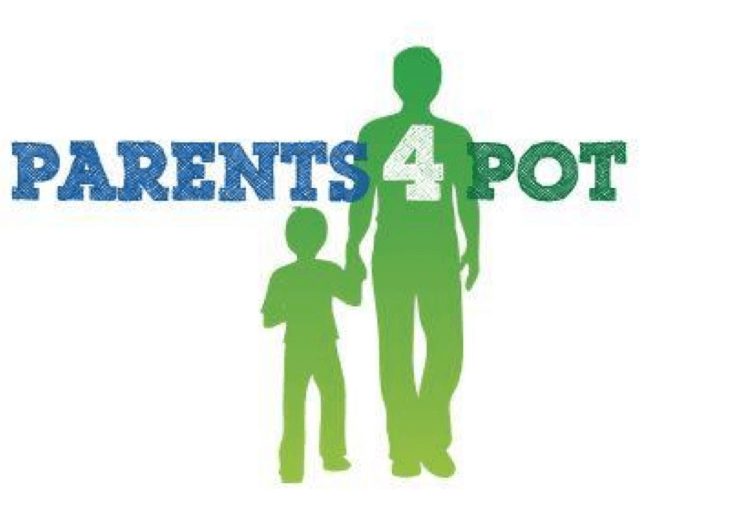 With the rapidly shifting political landscape in favor of cannabis, advocates nationwide have been displaying their support for legalization in all forms. Adults of all ages, from all walks of life, have joined together in organizations and groups throughout the country in hopes of not only easing marijuana laws, but eliminating the rigid stigma attached to it. Northern California based group, Parents 4 pot, strives to educate citizens about the way marijuana is falsely portrayed as harmful towards society.
Organizer and father of two, Mickey Martin, knows first hand the detrimental nature of the canabusiness industry and all its embedded implications. Despite his longtime passion for marijuana, Martin shifted his role from advocate to activist into full gear after facing federal charges for operating a marijuana edibles company called, Tainted Inc in 2007. The company sold pot-parodied treats such as: Buddafinga, Mr.Greenbud and Stoners. Motivated by his father's painful death by prostate cancer in 2002, Martin desperately wanted to make medibles readily accessible to patients in need. His father refused to use marijuana due to its federal ban, said Martin. After facing federal felony charges, being sentenced to probation and a year and a half in a half-way home, Martin became acutely aware of the unnecessary evils plaguing the industry.
"That was a stark reality," said Martin. "There are many parents who lose their freedom, or whose children lose their freedom, every day to these policies and laws, and as a society we sit by and watch. It is not okay anymore."
These children, Martin mentions, are ripped and uprooted from their homes and families based solely on the fact that their parents may either be licensed caregivers and/or patients. Just a few days ago, a blog written for SF weekly wrote, "you can brew beer in your home and be fine, but a closet full of state legal plants can get your kids taken away…if Your ex calls the cops." Most recently, we saw this exact issue exemplified through a tragic court custody case involving Steve and Maria Green, parents of baby Bree.
Parents 4 Pot raises awareness that marijuana is significantly safer and far less damaging and detrimental to both the self and the family dynamic. When compared with alcohol, widely accepted for parental consumption, marijuana has significantly fewer dangers. Marijuana, martin suggests, could even improve the application of parenting for some.
"We are likely better parents than many because one of the positive attributes of cannabis is its calming properties," said Martin. "And if you have kids who are at one another's throats all day, taking the edge off with cannabis, as compared to the pills or booze a lot of parents opt for because they are 'legal,' is a far better option for many."
Another facet involving medical marijuana that Martin hopes Parents 4 Pot will address is the harsh reality that several states current laws are forbidding children from obtaining CBD-rich marijuana. Throughout the nation we are seeing increasingly more frequent cases of conservative families pushing for safe access to marijuana for their children. Mothers and fathers acknowledging that if they were able to look past the stigma attached to marijuana, anyone could. We have seen this happen time and time again with families around the country. And with Sanjay Gupta's recently aired documentary, Weed, featuring several patient stories, families have become more inspired to take the leap of faith and seek out medical marijuana for their children.
Jennifer May, Hope 4 Children With Epilepsy cofounder joked that, "If there's anyone who can do it, (advocate for medical marijuana) it's conservative Mormon moms from Utah." Admittedly, May told the Huffington Post that she had more than her share of doubts regarding giving a marijuana derivative to her children. However, after witnessing patient success stories such as Charlotte Figi's, May quickly changed her mind.
"We're not expecting this to be any kind of miracle cure," she said. "But the results thus far with the children have been amazing with very little side effects. It's just something that needs to be available." Though May strongly considered moving her whole family to Colorado for safe access to cannabis oil, becoming medical refugees, the way the Figi's had, she quickly realized what she had to do next. "…we decided it wouldn't do anyone else any good if we just left and didn't fight to get this here."
"It is unconscionable to think that we would allow people, especially children, to suffer another day if a safe and non-toxic plant could possibly bring them relief," said Martin. "What kind of person would stand in the way of kids feeling better to continue a prohibition that has done nothing to reduce drug use or addiction rates, and has resulted in spending a trillion dollars and imprisoning our neighbors?" This point Martin raises, is tough, if not impossible to dispute.
By way of open discussion forums, Martin is hoping to essentially rid marijuana of it's negative stigma. As he recognizes full well, this will not be an easy task nor a short term goal. "We are neighbors, friends, family members and the guy who works at your local Starbucks," Martin said. "We are not criminals, and we certainly are not bad parents."