Organic Odor-Eliminating Products Finally Hit The Marijuana Market
Posted by Marijuana Doctors on 01/06/2014 in Medical Marijuana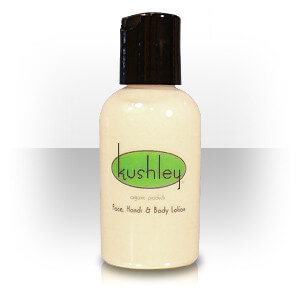 Upon receiving my package containing the many wonderful products of Kushley, I was pleasantly surprised to find each product carefully packaged. If there's one thing that patients always wonder, it's if whether or not those shipping will tend to the most minute details. Being tossed, thrown around or left in front of your front door, are all a multitude of factors that can hinder your purchase. Thankfully, Kushley individually packaged each product separately in order to determine its safety and ensure maximum efficiency. Already impressed with what I received, the presentation of these products is truly wonderful and entirely discreet.
Originally designed specifically for cancer patients going through chemotherapy, Kushley directed targeted a demographic that physicians felt benefited most from medical marijuana. While the brand itself acknowledges that although it cannot eliminate the side effects of chemotherapy, it can help anyone with a medical marijuana card to live without the questions, any unwanted anxiety and unnecessary issues that can arise from using medical cannabis and the odor it creates. Kushley features an all-organic, odor-eliminating soy candle, odor-eliminating fine mist spray and organic face, body and hand lotion, all of which are formulated to freshen one's personal enviornment and relieve patients from any paranoia.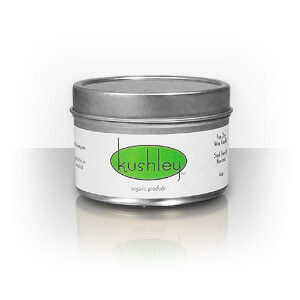 The first product, the soy candle, was specifically created to make a patient's personal environment odor free when medicating. Typically candles create mood that reflects romance and tranquility, something that Kushley soy candle could easily provide. However, these soy candles are not your basic run-of-the-mill candle because they are able to maintain the air around you as clean and clear. While pure soy candles are known to burn more slowly, this serves as a main component that fuels Kushley's odor-eliminating benefits. This soy candle can be placed in a medium-size space or room, and burn for hours on end without any unwanted stench. It's safe to say that patients can effectively use a Kushley candle to eliminate any smell of medical marijuana or smoke in a hassle-free manner.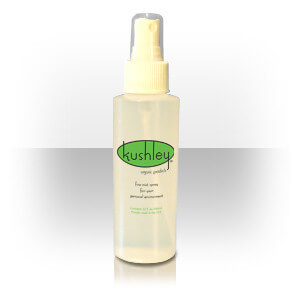 The next two organic products work independently, or hand-in-hand as a patient's two-step process for eliminating any possible smoke or medicine-based odor. By way of their organic fine mist spray, and an organic topical lotion, patients will never have to deal with smelling anything medication-related again. These products were specifically created to make a patient's face, hands and body and enviornment completely free of odors. Kushley's signature moisturizing lotion is easily absorbed into your skin and helps by gently eliminating any foul odors in a quick and thorough manner. While sometimes lotions and fragrances may be too powerful, these products are entirely low-key and emanate a lovely light, fresh scent. Fitting easily into a customer's purse, pants' pockets or travel toiletry bag, this is a perfect product for those who enjoy keeping their remedy a secret.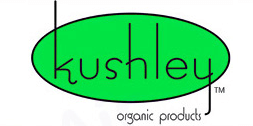 As a compassionate company, Kushley's products provide benefits to anyone who is suffering greatly from an uncomfortable feeling or unwanted odor as a result of cannabis use. While these products are geared towards attracting those within the alternative healthcare community, specifically medical marijuana patients, more healthcare facilities and professionals should take note of how effective this brand's products really are. Institutions such as hospitals, nursing homes, assisted living facilities, home healthcare environments and even hospice facilities should take note of how compassionate and efficient Kushley organic products are at eliminating odors.