Oregon Officially Adds PTSD to Qualifying Conditions
Posted by Marijuana Doctors on 06/12/2013 in Medical Marijuana Laws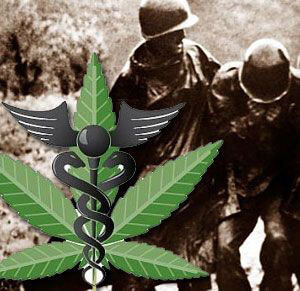 In a monumental gesture towards the medical cannabis community, the state of Oregon has officially become the fourth state in the country to allow for post-traumatic stress disorder to become a qualifying condition for medical marijuana patients. For a while now, the addition or subtraction of post-traumatic stress disorder has hotly remained a contested topic that advocates and opponents have equally voice opinions over.
Oregon Governor John Kitzhaber is a Democrat and is responsible for signing this amendment into legislation. Before he accomplished being sworn into office as the Governor of Oregon for a third time, he served as a practicing physician. Governor Kitzhaber signed Senate Bill 281 and now placed Oregon alongside three other states as those who allow PTSD as a qualifying condition for a medical marijuana recommendation. Senate Bill 281's exact language is to add post-traumatic stress disorder to the definition of "debilitating medical conditions" for purposes of statues authorizing the use of medical marijuana.
The measure is now in the process of becoming enacted into legislation and is an absolutely huge victory for compassion and commonsense. The ruling and decision made upon this decision come only a couple of weeks after a study that was conducted by the New York University of Medicine found that one of marijuana's primary compounds may combat and overcome the symptoms of PTSD by bringing equilibrium in the prison's CB1 receptors.
There have been various other forms of conducted research that have indicated that cannabis can be extremely helpful in treating symptoms and complications of post-traumatic stress disorder. It has also been recognized that it may even help prevent post-traumatic stress disorder, if only it is administered quickly after a traumatic experience has taken place. Regardless, this is considered an absolutely huge win for advocates that support the cause and the veterans and patients who are suffering from this debilitating condition.
Our veterans and patients have been suffering and dealing with this disorder for the longest time. Due to the compassionate approach taken by the state of Oregon and its Governor, those in need will now be able to find relief and comfort again. PTSD is a very real disorder and it affects many veterans who have served in our armed forces. It brings much elation to us that we are able to see more and more patients become serviced with a compassionate treatment option that takes their pain away.
Marijuana Doctors Recent Posts