Oregon Medical Marijuana Patient Sues Medford for Wrongful Conviction
Posted by Marijuana Doctors on 04/04/2013 in Medical Marijuana News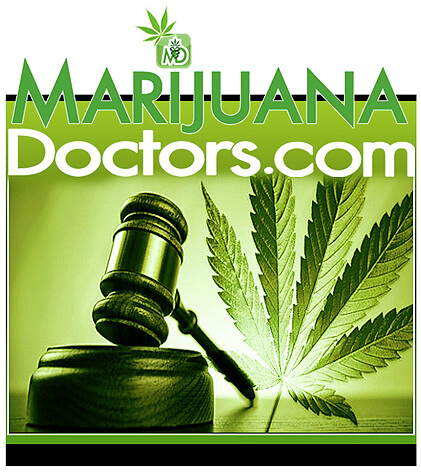 Joshua Brewer is a medical marijuana cardholder who was wrongfully convicted of possession and manufacture of cannabis. In an effort to right the wrongs, he has filed a multimillion-dollar federal lawsuit against the city of Medford Oregon, Medford Mayor Gary Wheeler, and the Medford Police Department for claiming civil rights and malicious prosecution. Among members of the Department being sued are current and former chiefs and several officers.
In a lawsuit filed on March 28th in Medford's United States District Court, Brewer is seeking one million dollars for alleged violations of his First, Fourth and Fourteenth amendment rights, and another one million dollars for the alleged malicious prosecution he endured. According to Brewers attorney, Foster A. Glass, Joshua Brewer is also seeking $50,000 from each named defendant for each alleged violation. This specific lawsuit alleges that police officers lied, falsified evidence and denied Brewer his constitutional rights. Although his case was overturned upon appeal, none of the officers involved in the report were punished. Brewer's attorney believes firmly that the officers were corrupt and he believes that they knowingly misrepresented the evidence and lied in court.
Among the many names listed in the lawsuit, specified characters are former Medford police Chief Randy Schoen, Chief Tim George, Deputy Chief Tim Doney, Lieutenant Brett Johnson, Sergeant Ben Lytle, Officer Ian McDonald and Medford Mayor Gary Wheeler. All calls to Wheeler's office and all contact with Medford City's attorney's office have had no response to questions.
At the time of his conviction, then twenty-four years old, Brewer was brought up on charges of possession and manufacture of marijuana following a police raid on his home back in September 2009. On January 18, 2012, the Oregon Department of Justice granted Brewer's appeal and stated that Jackson County Circuit Judge Ray White erred when he had denied Brewer a motion to dismiss his 2010 felony drug charges of possession and manufacture. A firm believer that police offers lied and falsified information, Brewer's attorney said his client was threatened by police in their efforts to get him to become convicted of felony drug and weapons charges upon the discovering that Brewer and his cousin were growing marijuana at the home. Note, both Brewer and his cousin are medical marijuana cardholders in the state of Oregon.
A couple of days earlier before police arrested Brewer, Medford officers had entered the Brewer residence to arrest someone completely unrelated to the case against him. Then, two nights later, police returned again and arrested Brewer on weapons and drug charges, stating that they had witnesses alleging Brewer had fired his gun out of his bedroom window. Brewer was awakened in the middle of the night by what sounded like a "bullhorn" and was ordered to exit his home.
In a not-so-surprising twist of the story, the witnesses who allegedly saw Brewer firing his gun out of his bedroom window were never identified and have never appeared in court. Joshua Brewer's requests to have his hands checked for gunshot residue were also denied, in another effort of law enforcement trying to get their way. Police also confiscated the marijuana found at Brewers grow site, which apparently contained more than the amount allowed under the Oregon Medical Marijuana Program's guidelines. At the time of his arrest, police officers sized 41.9 ounces of medical marijuana, which is 6.1 ounces under the limit of Oregon's Medical Marijuana Program guidelines. So, in turn, in another not-so-surprising twist, it appears as if Brewer is having his charges greatly exaggerated. Police countered this claim by saying they had seized nearly 43 ounces of hanging marijuana that was in the process of drying, which would be the deciding factor in proving he was over the legal limit. The Department of Justice ruled that it was not proven whether this hanging marijuana was usable or not, as defined by the state's program guidelines.
Foster A. Glass attempted to have his client's case dismissed upon the grounds that there was no substantial proof the hanging marijuana was usable or that it violated any guidelines of the Oregon Medical Marijuana Program. While the motion for dismissal was denied, Brewer was not hesitant to immediately appeal. His trial drew the attention of medical cannabis advocates across the board, all of which protested his conviction and helped raise funds for his appeal. Brewer spent seventeen days in jail before being able to make bail. He was given sixty days in jail upon his conviction. Through this whole process, Brewer and his family have suffered a great emotional toll, and have dealt with both mental and physical hardships.
Marijuana Doctors Recent Posts