Ohio Legislators Want Medical Marijuana
Posted by Marijuana Doctors on 05/16/2013 in Medical Marijuana News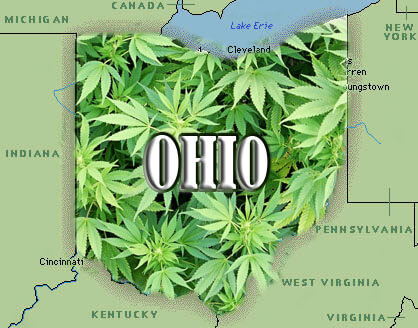 Recently, a new piece of legislation was brought before a key Ohio legislature that would allow for the use of marijuana for medicinal purposes. The measure, entitled House Bill 153, was introduced to the Ohio House of Representatives on May 2nd.
House Bill 153 was introduced before state legislators the same day as Joint Resolution 6 was brought forth. Joint Resolution 6 is a measure that seeks to allow an adult-use legalization measure for marijuana before the states' voters. Co-sponsored by two fellow Democrats, the measure has an uncertain future. If passed, this measure would allow for patients with a written recommendation from a physician or caregiver, to posses up to two-hundred grams of usable marijuana and be able to cultivate up to twelve mature marijuana plants. As this amount may seem high, there is always the possibility for amendments to make changes.
The proposed measure does not include the authorization of medical marijuana dispensaries, but it does allow caregivers to be compensated for cultivating marijuana for registered patients. Registered caregivers must be 21 years of age or older and would be subject to having the same quantified limits. House Bill 153 would also enforce the protection of valid medical marijuana card holders from other states visiting the state of Ohio from arrest or prosecution if they are found in possession of marijuana.
The state would list its qualifying conditions for medical marijuana as being cancer, glaucoma, HIV or AIDS, hepatitis C, ALS, Crohn's disease, Alzheimer's disease, multiple sclerosis, any debilitating spinal cord injury or disease, nail patella, sickle cell anemia, celiac disease and cachexia, otherwise known as wasting syndrome. The bill would also accept qualifications for the conditions of severe or chronic pain, chronic nausea, epilepsy and seizures, and severe or persistent muscle spasms.
Under the proposed measure, the uses of medical marijuana in schools, public places or on public transportation will be absolutely prohibited. Employers would not be allowed to refuse work to medical marijuana patients and they would not be required to accommodate medical marijuana use in their place of occupation or working while under the influence of marijuana.
Currently, nineteen states and the District of Columbia have approved some form of medical marijuana legalization so that qualified patients can receive cannabis as a therapeutic treatment. It certainly hoped that the state of Ohio can eventually become number twenty.
Marijuana Doctors Recent Posts