Odor of Marijuana is Enough for Probable Cause
Posted by Marijuana Doctors on 07/29/2014 in Medical Marijuana Laws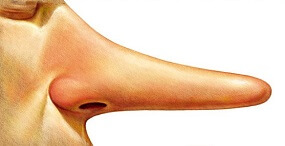 Washington – Even though marijuana is legal in Washington State for both medical and recreational use, courts continue to give law enforcement agencies a long leash in claiming the odor of marijuana when establishing ground for probable cause and searches of properties and vehicles.
Following a series of court rulings, it appears that courts will continue to keep the bar low for officers that wish to search a location they suspect may contain marijuana. In the past Washington judges have sided with law enforcement and said that investigators do not need to provide evidence that a law is being broken when requesting a search warrant, they must only show evidence that marijuana is present.
These recent rulings illustrate the lingering gray zone that law enforcement finds itself in as they attempt to walk the line between Washington's cannabis friendly statutes and federal law. Susan M. Gasch, a local Spokane appellate attorney, who recently represented a medical marijuana patient in fighting a charge of unlawful possession of a firearm, told The Spokesman-Review "Everybody realizes it's not a clear cut issue."
Gasch's client, patient Daniel K. Ellis is in some ways a victim of this gray zone. In March 2012, while looking for women wanted on felony charges, a Spokane County sheriff's deputy went to Ellis' Spokane Valley home. After the officer "began smelling an odor" he recognized to "be marijuana through…training and experience" while approaching Ellis' garage, the deputy obtained a search warrant to enter Ellis' home where they found multiple plants and a loaded shotgun. In court documents the deputy does not mention if prior to executing the warrant that he checked to see if Ellis was authorized to grow medical marijuana. It was ultimately determined that Ellis was indeed an actual medical marijuana patient and possessed a valid permit for home cultivation. In the process of searching Ellis' home they also found a loaded shotgun which because Ellis' is a convicted felon, he may not possess. A judge at the time sentenced Ellis to one month in jail for the firearms violation but Ellis faced no charge whatsoever for the medical marijuana.
When establishing probable cause courts have continuously relied on an outdated state Supreme Court ruling from 1994. In this ruling it was established that the smell of marijuana is enough evidence to authorize a search warrant. The problem is that this ruling predates both of the state's voter backed marijuana decriminalization laws as well as the legalization of cannabis for medical use in 1998, and the newest measure allowing the sale of recreational marijuana in 2012.
The status quo involving medical marijuana and probable cause would need to be established at a local and municipal level, Seattle attorney Suzanne Lee Elliot said. "I think you have to have magistrates and judges saying. 'I'm not sure that's enough, because you can't smell amounts'" she said. Currently under Washington law an individual over 21 may possess up to one ounce of cannabis for recreational use. A qualified medical patient and designated provider of medical marijuana can possess up to 24 ounces and up to 15 flowering plants.
In a statement the Seattle Police Department said it will not search individual's properties on the smell of marijuana alone, conversely law enforcement agencies in Spokane and its surrounding areas have been continuing to list the smell of cannabis as supporting evidence for requesting search warrants. Spokane police spokeswoman Monique Cotton told reporters "We will do whatever we can to legally verify that somebody has a legal grow, without entering the residence."
Proposed changes to the state's medical marijuana laws in 2011 would have called for the state's Agriculture Department to register and list all those individuals permitted to harvest medical marijuana. Ultimately Governor Christine Gregory vetoed that part of the bill because she felt it would put state employees in the crosshairs for federal prosecution. As a result law enforcement has no way to further investigate the legality of a grow operation before entering and searching the property. Spokane prosecutors claim that the only way investigators can come to a conclusion is to conduct a search and then determine if criminal activity is taking place.