Could Newly Reformed United States Drug Policies Slow Mexican Violence?
Posted by Marijuana Doctors on 01/02/2013 in Marijuana Politics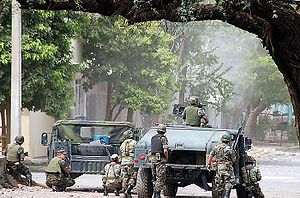 Mexican Cartel Violence and United States Drug Policy Reform
Two states, Colorado and Washington have made it clear that they wish for legal recreational access to marijuana. With legalized medical marijuana programs already in effect in these states, the voters have overwhelmingly passed legislation that allows all individuals over 21 years of age access marijuana. What does this mean for the Mexican drug cartels and the violence used to achieve power and dominance over the lucrative trading hubs?
Extreme Violence
One theory resides in the belief that by cutting off the income the Mexican cartels obtain from illegal trafficking, you effectively choke off the organization in terms of its ability to finance its operations.  Thus, the strength, influence as well as the number of homicides attributed to the Mexican cartels would greatly diminish.  It is estimated that nearly 60,000 people have been killed in the Mexican drug war since 2006 including the death of an Arizona Border Patrol Agent in October.
With new marijuana legislation allowing the cultivation and sale within these two states- Colorado and Washington, some analysts believe that Mexican drug gangs would lose access to parts of the United States marijuana market as their products are displaced by local suppliers. It is thought that lost marijuana revenues could have a transformative impact on the Mexican drug trafficking industry, beyond the direct reduction of marijuana export income.
How much is marijuana trafficking worth?
Analysts estimate that wholesale earnings from illicit drug sales range from 13.6 billion to 49.4 billion annually. It is believed that Mexican drug cartels now dominate the wholesale drug market by controlling up to 90% of the drugs that enter the United States. Money earned from these sales by the cartels are then used to purchase more drug tunnels, guns, faster cars, property, drug lab materials, more political influence and so forth- enough to further solidify their dominance in the region.
Other analysts however are not entirely sure if the new policies would put a dent in the Mexican drug cartel revenue. Critics believe that marijuana is not that profitable and that other drugs such as cocaine and heroin make up a larger percentage of the revenue earned by the cartels.  These analysts believe that marijuana may make up only 20% of Mexican cartel revenue. Other analysts believe that the percentage may be closer to 60%.
Let's make smarter decisions
None the less, there are still positive correlations for the sale and taxation of marijuana in the United States to lead to a decrease in the homicide rate and revenue earned associated with the Mexican drug cartels. Taxation and sale in a free market economy now seems like one of the better methods at dealing with the Mexican drug violence. It would be a better way at stopping the violence instead of our Congress giving Mexico 1.6 billion dollars to forcibly evict the cartels through the Mérida Initiative.