New Yorks Marijuana Bill Is Being Delayed While Children Still Suffer from Seizures
Posted by Marijuana Doctors on 10/20/2014 in Medical Marijuana Patient Stories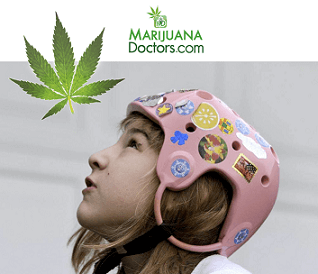 Earlier this year, New York became the 23rd state to authorize medical marijuana, however, the program is not expected to be up and running before some time in 2016. For the patients, some of which children, and many suffering from AIDS, cancer and epilepsy, 2016 may be too late. Sadly since the signing of the ceremonial bill, 3 families are already mourning the loss of their children who have since passed away. Many advocates and medical marijuana supporters are banding together and giving a voice to these patients in dire need, in hope of kick-starting the program for children like Mackenzie Kulawy of New York Mills, who suffers from a severe and debilitating form of epilepsy, called Doose syndrome. However, as the people push to speed up the program development, even with most politicians on board, the request for the federal waiver to expedite the process for high-risk children and young people is not forth-coming, instead it is entangled in the federal governments red tape web of politics.
Mackenzie now age 11, developed the condition at age 4, and suffers seizures every 10 or 15 minutes! A young boy in Colorado who suffers from the same condition, has not had a seizure since starting the medication two years ago… Unfortunately due to the severity of her condition, Mackenzie was forced to drop out of school in April of this year, and now wears a helmet to prevent serious head injuries, that could potentially occur during seizures. Mackenzie's grandmother, Patricia Reed, says that the brain needs to repair itself in-between seizures, but as Mackenzie is getting older that process is taking longer. Forced to follow a strict diet, Mackenzie says that she hopes to one day be well enough to eat doughnuts again.
The Cuomo administration is trying to speed up the process for children like Mackenzie, and Assemblyman Anthony Brindisi, D-Utica, has called for a special session of the Legislature to pass the necessary legislation. In the mean time, a request for what would be an unprecedented federal waiver to allow New York state to import medical marijuana from out-of-state manufacturers before the formal state program begins, was sent to the Justice Department in August, by U.S. Sens. Charles Schumer and Kirsten Gillibrand. Disappointingly, a spokesperson for Schumer, Angelo Roefaro, says that they have not heard anything regarding the request as of yet.
When interviewed on the matter, CEO of MarijuanaDoctors.com, Jason Draizin, had this to say, "This should infuriate every person with a conscience, let alone just the residents of this state. Children are innocent, and to allow any child to suffer is quite honestly just inhumane. We encourage every parent, and person with compassion and heart, to please write to the state and federal representatives, stating your support to have the U.S. Department of Justice grant a waiver for New York to import medical marijuana for these high-risk children, like little Mackenzie."