New York: Two Medical Marijuana Measures Introduced
Posted by Marijuana Doctors on 03/29/2013 in Medical Marijuana Legalization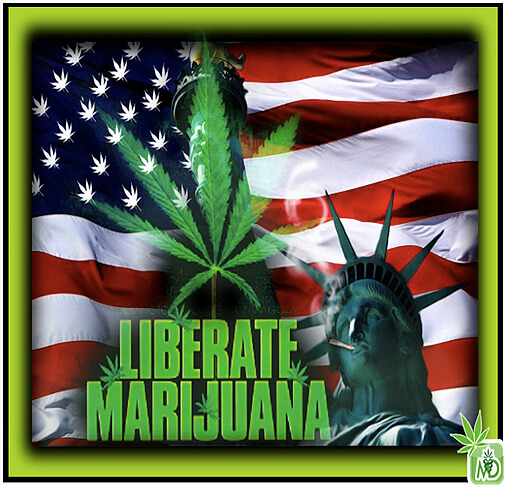 On Tuesday, two bills that could make New York the nineteenth state to legalize medical marijuana for patients suffering from chronic or debilitating conditions were introduced in Albany to the state's assembly. New York State Assemblyman Richard N. Gottfried filed Assembly Bill 6357 and Senator Diane Savino filed companion Senate Bill 4406, also known as the Compassionate Care Act. Together, these measures have created a tightly regulated medical marijuana program that is complete with patient registries but would not allow patients or designated caregivers to cultivate their own medicine. Medical marijuana patients under these measures would be limited to possessing no more than two ounces at a given time.
This is not the first time that New York has had medical marijuana bills introduced to the state's assembly, as last year they had bills introduced that did not garner enough attention or support. Drug reform and pro-marijuana advocacy groups welcomed the current introduction of these measures with open arms, but others expressed real concern for the language of the measures and believe that they do not provide enough protection for patients. Whether legislators truly believe the language just needs adjusting or this is just a smoke screen, it is a hotly contested topic among legislation.
Julie Netherland, deputy director of the New York chapter of the Drug Policy Alliance (D.P.A.), believes that patients have suffered for far too long due to the state of New York's continued efforts of a retrograde approach towards marijuana policies. Netherland notes that as New York sticks to its old values, other starts move forward in a progressive manner with more sensible approaches. The Drug Policy Alliance is the nation's leading organization that promotes sensible alternatives to current drug policies that grounded in science, compassion, health and basic human rights. This organization stands with hundreds of patients, healthcare providers and groups from across New York in the calling for legislature to pass more human legislation towards marijuana bylaws.
Medical marijuana has been proven in growing bodies of research that it can be an efficient and effective treatment for a number of serious conditions. This is not an issue that is a matter of an opinion, these are cold hard facts. Individuals living with multiple sclerosis, cancer, Parkinson's, positive status of HIV/AIDS and other debilitating conditions should not have to wait any longer to gain access to a medicinal alternative that can alleviate their symptoms. There is no viable reason for patients and families to wait any longer to receive the relief that they deserve.
New York State chapter of NORML, Empire State NORML, welcomed the long-awaited introduction of Senate Bill 4406 and Assembly Bill 6357 with great warmth. They went as far as to issue a statement in regards to the introduction and said, "We support the bill, and will work hard for Compassionate Care NY, the New York Cannabis Alliance, and other allies for Senate passage for the first time and Governor Cuomo's signature." If unfamiliar with Governor Cuomo's stance on marijuana, he made a passionate call to reform the state's awful marijuana possession laws and wanted to greatly reduce the enormous number of unlawful arrest made because of it. Governor Cuomo made one of his top priorities in 2013 to include the decriminalization of marijuana possession and went as far as saying that state lawmakers will not receive a raise unless these laws are reformed.
As Empire State NORML did show support for these two measures, they also expressed two reservations. These reservations noted that the measures have no affirmative defense provision for the patients who are in possession of more than two ounces for medically necessary reasons, and they also expressed concern over the lack of a patient or caregiver cultivation provision.
Whether or not 2013 will be the year that New York joins its bordering neighbors in embracing medical marijuana has yet to be decided, but New York and Pennsylvania remain the only two states that have not already enacted medical marijuana bylaws. Currently, eighteen states including the District of Columbia have legalized marijuana for medicinal use.