New York Marijuana Proposal Reaches Milestone, Sits Within Striking Distance of Becoming Law
Posted by Marijuana Doctors on 06/13/2014 in Medical Marijuana Legalization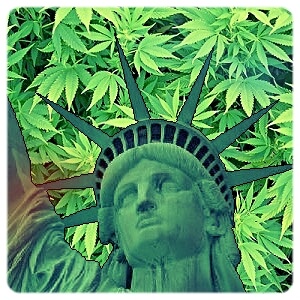 While New York Governor Andrew Cuomo raised doubts on Thursday about whether or not he would sign a proposed medical marijuana measure that's making its way through the state's legislative chambers, the Compassionate Care Act achieved yet another victory on its path to becoming a law.
After initially receiving objection from its chairman – Senator John A. DeFrancisco – the Compassionate Care Act was transferred out of the Senate Finance Committee late this week. While DeFrancisco had initially supported bringing the issue to a Senate floor vote pending leadership's approval, his stance changed last week when he decided that it was not going to reach his committee. Well, thanks to Senator DeFrancisco, the Compassionate Care Act is now within a stone's throw from reaching the Senate floor.

(Above: Senate Republican Leader Dean Skelos, chairman of the rules committee, has reservations about allowing marijuana cigarettes for medical use, but is open to ingestion of the drug in other forms. Savino's bill prohibits anyone under 21 from smoking marijuana but does it make it available in dried form.)
Passed by the Assembly earlier this year, the Compassionate Care Act will finally allow the State of New York to join its neighboring states in the fight for compassion. Currently, New Jersey, Connecticut, New Hampshire, Vermont, Maine and Rhode Island have legalized marijuana for medicinal purposes – part of a Green Rush that has taken the East Coast by absolute storm.
Although Governor Cuomo remains reserved on the idea of implementing a medical marijuana program, it seems like just yesterday that he introduced a limited pilot program through executive order – a move completed without any legislative approval. Cuomo had envisioned a distribution system that would be strictly confined to only twenty hospitals statewide and would enforce a program that is dependent on federal approval so that hospitals would not jeopardize their federal funding.
(Above: Governor Andrew Cuomo said on Public Radio's "Capitol Pressroom" that he is open to the "Compassionate Care Act," as the legislation is called, but has reservations. The governor, a Democrat, said he generally approves of the concept but is worried about implementing a safe distribution system that can't be exploited.)
The lead sponsor of a bill – Senator Diane Savino – said on Thursday that negotiations between the governor's office, Senate and Assembly were currently underway. Savino's goal is to have all three parties reach an agreement within a couple of days. In an ideal situation, Savino would receive her answer just in time to have it printed on Monday, this way it could be acted on by the end of this year's legislative session (June 19th).
The Compassionate Care Act would be responsible for establishing a growth and distribution system for medical marijuana, one that would allow licensed primary care physicians to recommend the plant for a multitude of chronic or debilitating conditions. It just so happens that this medical marijuana issue has  come to the fore during an election year, a year when lawmakers and Governor Cuomo have been focusing their attention on a series a different series of drug measures – anti-heroin measures.