New York Makes Strides in its Expansion of Medical Marijuana Laws
Posted by Marijuana Doctors on 12/09/2016 in Medical Marijuana Laws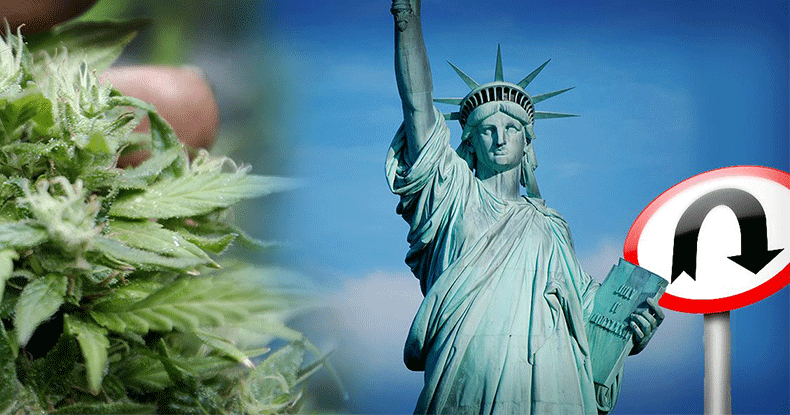 Anyone with an ill and suffering loved one understands the heartache of witnessing him or her in so much pain.  Anyone who finds themselves a prisoner to pain, knows the unbearable desperation of trying to find something to take the pain away, wishing that there was more you could do, or that there was more the medical professionals could do. Now, for New Yorker's in this unfortunate situation, there is good news.  Over the last few months, New York has made significant strides in its expansion of medical marijuana use and laws.  Namely, New York has expanded both the medical professionals qualified to prescribe medical marijuana and the qualifying conditions for its prescription.
Access to health care is a constant hot topic of conversation. With regard to medical marijuana, the conversation will soon turn to questions about how insurance companies will address the legality in some states versus the illegality in others.  For now, however, in New York, the Health Department is reporting that approximately 11,000 patients have been certified for prescribed marijuana by approximately 750 registered physicians to date.  To increase accessibility for patients in need, the Health Department has filed amendments to the current regulations to allow nurse practitioners and physician assistances to certify patients for medical marijuana.  The goal is simple, and necessary: to increase accessibility.
In addition, a tremendous and necessary breakthrough was announced on December 1, 2016: The New York State Department of Health added chronic pain as a qualifying condition for medical marijuana.  New York's medical marijuana law, one of the strictest currently in the United States, requires, among other things, a patient who meets the outlined criteria to suffer from a "serious condition," or one that is "severe, debilitating or life-threatening."  Included in these conditions are cancer, HIV/AIDS, ALS, multiple sclerosis, Parkinson's diseases, Huntington's disease, epilepsy and more.  In addition, the law allows the health commissioner to add "serious conditions" as he or she sees fit.
The announcement that New York will add chronic pain as a qualifying condition is no small feat.  This addition will prove to be, by far, the most far-reaching condition to allow a patient to qualify for medical marijuana. Medically, chronic pain is simply defined as pain that lasts longer than six months; it could be a "merely inconvenient" pain or a pain that is completely debilitating.  Commonly, chronic pain stems from headaches, injuries, joint, muscle or nerve pain, and more.  As of the most recent surveys, over 100 million Americans experience chronic pain; millions of these chronic pain sufferers call New York home.  Clearly with that many sufferers, and that broad of a definition, the expansion of New York's qualifying conditions to include chronic pain is a massive development, celebrated by sufferers and the many proponents of more liberal medical marijuana laws.  Frankly, no person should have to endure suffering if there are options to take that pain away.
The qualification is expected to be officially in place soon after the ball drops in Times Square to ring in 2017.  Still in relatively early stages of legality, one can only imagine the future strides medical marijuana laws will continue to take.