New Mexico Voices Concern over MMJ Access for Veterans with PTSD
Posted by Marijuana Doctors on 07/16/2013 in Medical Marijuana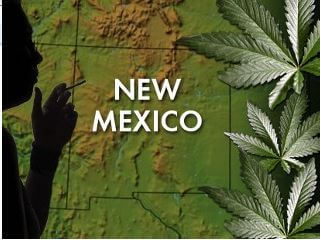 On Tuesday, medical marijuana advocates in the state of New Mexico launched a campaign directed at protecting military veteran's access to medical cannabis. The campaign has national implications to provide more former troops who suffer from PTSD or post-traumatic stress disorder with relief in medical cannabis.
Post-traumatic stress disorder is currently a qualifying condition for New Mexico's medical marijuana program and is a condition that affects many of our loved ones who have served in the armed forces. Former troops often face an absurd amount of difficulties trying to obtain medical marijuana strains and in certain cases have even been fired from their jobs because they prohibit the use of this drug.
If there is one thing that is absolutely necessary, it is protection for military veterans. In New Mexico alone, military veterans suffer from two of the main top-tier conditions that would qualify for medical marijuana. Specifically, post-traumatic stress disorder and chronic pain would be the top two conditions in that state that is in pertinence to veterans.
Currently, the state of New Mexico is one of eighteen states, along with the nation's capital to allow for the medicinal authorization of medical marijuana. Across the United States in legal medical cannabis states, veterans are not receiving a fair shake. PTSD has been rescinded from multiple legislations because state lawmakers do not believe that this condition can be treated with cannabis.
Medical marijuana advocates say that marijuana both eases their pain and soothes their severe anxiety in related to service-connected injuries or mental health disorders. The states owe it to these amazing individuals for serving our country and ultimately paying a price that is far greater than what they can tolerate.
However, marijuana remains illegal under federal law and the reclassification of this drug seems to be a distant pipe dream. Veterans across the country will credit medical marijuana as an absolute "lifesaver," and that's something that they are certain about. With prescription opiates only furthering veterans into a deeper state of depression, you would think that there would be some compassion to provide our armed members with relief they deserve.