New Jersey Man Arrested After Calling Help for Dying Wife
Posted by Marijuana Doctors on 05/16/2013 in Medical Marijuana News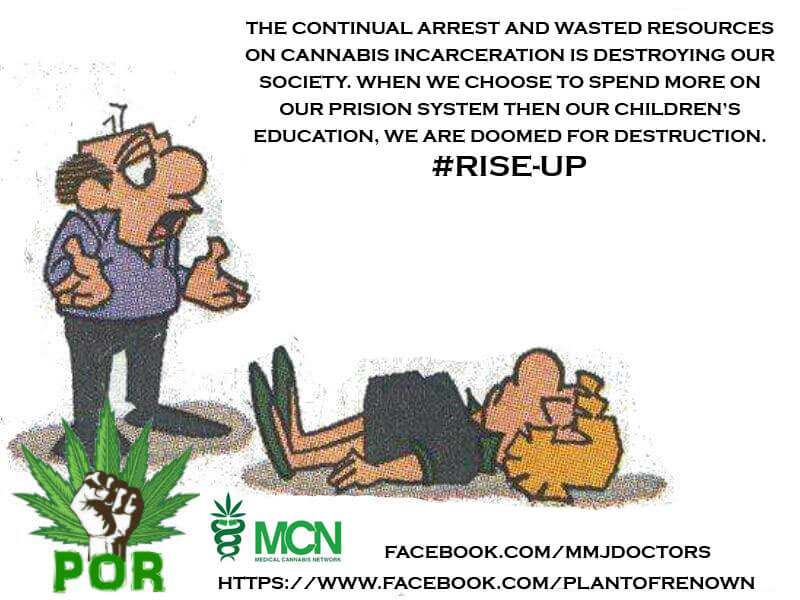 Here's a story that is unbelievably ridiculous.
Darren Kent, age 52 found his wife Donna Kent, age 56 unresponsive in their Rockaway Township home and immediately called for help. When authorities arrived, they claimed to have smelled marijuana. Police subsequently obtained a search warrant for the home and discovered more than 30 plants inside the Kent residence.
Donna Kent was pronounced dead at the scene and foul play is not suspected.
Darren Kent was arrested and taken to the Morris County Correctional Facility and charged with possession of marijuana with intent to distribute and maintaining a "controlled dangerous substance production facility." Bail for Darren Kent was set at $300,000. Acting Morris County Prosecutor Fredic M Knapp, stated, "We greatly appreciate the coordinated efforts of all involved law enforcement agencies in this cooperative investigation. It is this type of team work that best serves the public."
Does this Best Serve the Public?
How can County Prosecutor Fredic M Kanpp call this type of work as best serving the public? Under the marijuana laws of New Jersey, a mandatory minimum for cultivation of 30 plants is 5-10 years with a fine of $150,000.
$54,865 spent per prisioner per year
With an increasingly large fiscal hole in the New Jersey State Budget, adding another non-violent citizen to the prison system is burdening the tax payer of the Garden State. According to the Vera Institute, a established and respected center on sentencing and corrections, New Jersey State spends an average annual of $54,865 per inmate. With a mandatory minimum prison sentence of 5-10 years, Darren Kent's incarceration will cost the taxpayer between $274,325 to $548,650.
$18,047 spent per student per year
Meanwhile New Jersey spent only $18,047 per student in public schools in 2012. What are our priorites? Spending on education is 3x less important than putting non-violent offenders in jail.
Severe Imbalance
Where is our country headed when we willing to allow ourselves to spend 3x less on education for our children? What do we have to hope for our future?