New Hampshire: Medical Marijuana Bill Receives Another Chance in Senate
Posted by Marijuana Doctors on 04/15/2013 in Medical Marijuana News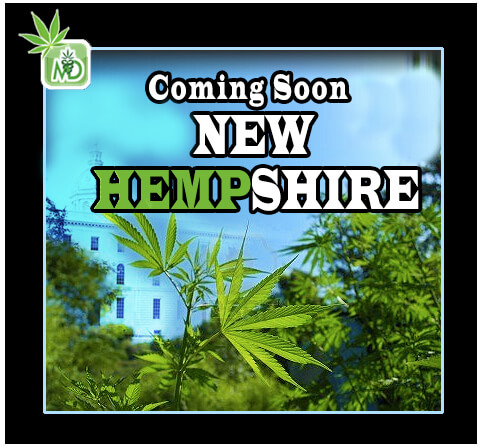 The New Hampshire State Legislature is considering a proposed medical marijuana measure that would allow people who possess a chronic, serious or debilitating illness to access marijuana as an alternative treatment option. The recently consideration of this measure comes for the fourth time in the last six years, and hopefully gains more ground now that it has in past legislative sessions. Read New Hempshire and the New Engand Marijuana Connection.
The state's Senate is schedule to hold a hearing sometime today on a measure that has recently passed the House of Representatives with a veto-proof majority, which is a very substantial and solidified stance by state legislators. With the measure having its day by passing in near unanimous fashion through the New Hampshire House of Representatives, the state is now only one step closers to becoming the nineteenth state to legalize the use of marijuana for medicinal purposes.
In the past, two previous medical marijuana measures were vetoed by former Governor John Lynch, while a third measure didn't even have the chance to be vetoed and died in the Senate. This specific bill will allow for state-licensed medical marijuana dispensaries to open and grant patients or caregivers the right to grow up to three cannabis plants while having safe access to medicine.
The bill not moves onto the New Hampshire Senate, where similar legislations were approved back in 2009 and in 2012. Senate Republican Leader Jeb Bradley said that this measure is likely to see significant changes in the state's Senate chamber. However, Jeb Bradley remains faithful in saying that he believes there is enough support for this measure to become approved. The support is there, but if there is enough is the real question. Governor Maggie Hassan said that she would sign a tightly regulated medical marijuana measure for narrowly and specifically defined conditions.
For now, all the patients who are suffering from chronic pain and debilitating illnesses will have to sit tight, pray and just hope for the best. If this measure could garner enough attention and support amid the state's Senate chamber, it has that much more of a chance to be placed on the Governor's desk without facing a veto this time. Currently, eighteen states including the District of Columbia have legalized marijuana for medicinal uses under specific state-outlined approved conditions.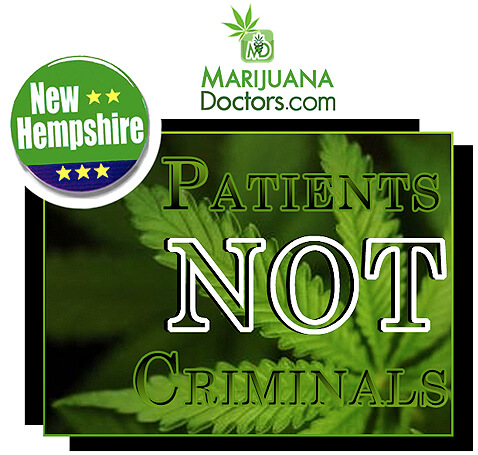 Marijuana Doctors Recent Posts