New Hampshire Continues Debate On MMJ Dispensaries
Posted by Marijuana Doctors on 06/19/2013 in Medical Marijuana News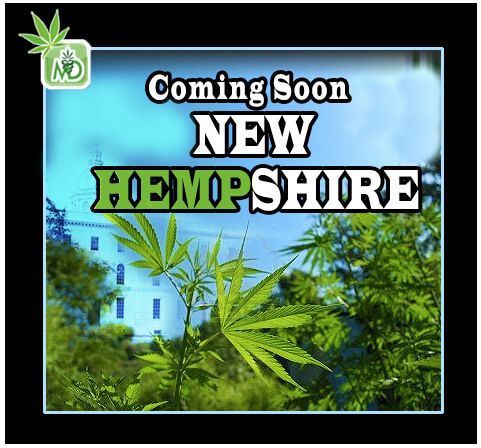 On Tuesday, New Hampshire House and Senate negotiators reached a deal on a proposed medical marijuana measure that would position New Hampshire to join more than a dozen other states that have legalized marijuana for medicinal purposes. The state would become part of an elite group of almost twenty states that have legalized marijuana for patients who are suffering from chronic and debilitating conditions that hinder their value of life.
Both chambers with the New Hampshire legislature had previously passed the measure; however, the Senate version eliminated a House-proposed option for patients to be able to cultivate their own medicine at home. It was already recognized that New Hampshire Governor Maggie Hassan would not sign the medical marijuana measure if the home-cultivation provision remained within the bill's language.
After a heated negotiation session that took place on Tuesday, House lawmakers agreed to drop the home-cultivation provision and go along with other Senate amendments. This was done largely in exchange for specifying that the commission implements the new system as soon as the bill is passed. Those who opposed the home-cultivation option were very concerned about the state's inability to be able to regulate marijuana. It was argued by supporters that it was critical to ensure immediate access for patients who have been deemed terminally ill.
The only downside to New Hampshire becoming on the verge of gaining the title as the next medical marijuana state, safe-access to medicine will remain a problem for patients. Given that it could take almost up to a year for the state to write the regulations for medical marijuana dispensaries, it could take another year for them to actually begin functionally operating these facilities. For now, patients are stuff between a grey area of suffering and not knowing where to obtain medicine.
Marijuana Doctors Recent Posts