New Bill Aims to Reschedule Cannabis Drug Classification, Awaits Federal Word
Posted by Marijuana Doctors on 04/16/2013 in Medical Marijuana Laws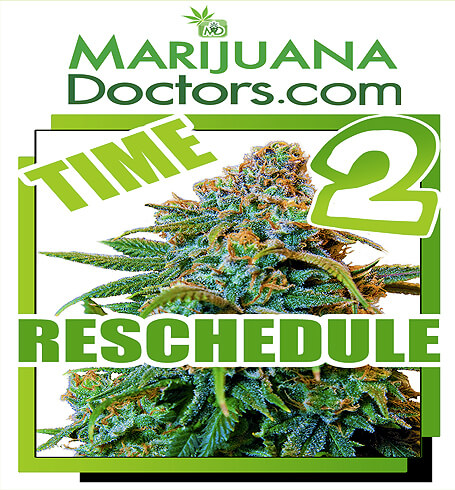 In a surprising move, a bipartisan, liberal-libertarian coalition in Congress is supporting legislation that would amend the federal Controlled Substances Act so that anyone acting within compliance of a state's medical marijuana legalization regulations or medical marijuana bylaws would be considered immune from federal criminal prosecution. This comes to fruition after a long debate over President Obama's false claims of deeming this situation a state's rights issue, and after the long awaited announcement of the government's stance on marijuana.
The proposed legislation is co-sponsored by the ever so-controversial Alaskan Rep. Don Young, along with libertarian-minded GOP Rep. Justin Amash of Michigan and Rep. Dana Rohrabacher of California. What makes this a little curious is that not a single member the Washington House chamber has signed on, despite Washington and Colorado voting through ballot initiatives to legalize, tax and regulate the growing and sale of marijuana for recreational use by individuals over 21 years of age.
Legislators have been awaiting a word of what the country's Justice Department will do about a state law that legalizes a drug that is considered criminalized and stigmatized under the Controlled Substances Act. For a while now, legislators have been outraged at the fact that by federal classification, marijuana is a more severe drug classification than that of cocaine and methamphetamine. Take a minute to look that over because you read that right. Marijuana is federally recognized to be more severe than two of the most addicting and detrimental drugs. Awkward, right?
Attorney General Eric Holder has slightly lightened his stance, although he demands both reassurance and proof that marijuana cultivated within Washington State will remain in Washington state. Washington state legislators have provided Holder with a lengthy letter that is determined to keep it's entirely pungent plants strictly within the Evergreen state's boundaries and nowhere else.
The conservatively recognized Rohrabacher has paired up with liberal Democrats to take a firm lead of marijuana legislation reform on Capital Hill. Together, they have introduced a measure that would regulation of marijuana away from the Federal Drug Enforcement Administration and put it under a renamed Bureau of Alcohol, Tobacco, Marijuana and Firearms Enforcement Agency. If completed, they would apply taxes to marijuana similar to those imposed on alcohol and cigarettes. However, above all, they would recognize a states' ability to set policy for cannabis, whether it's for medicinal marijuana, or an all-out legalization approach similar to that in Washington and Colorado. Some would refer to the all-out approach as a real "full-monty".
It is obvious that after forty-years of fighting a war you cannot win and spending billions of dollars on a lost cause, the public appears to believe that this is no longer a war worth fighting and we should find common ground to relate upon. Nearly six in every ten Americans believe that the federal government should mind it's own business when it comes to enforcing marijuana laws in states where cannabis has been made legal for medical or recreational use. Currently, eighteen states and the District of Columbia have legalized the use of marijuana for medicinal purposes.
Marijuana Doctors Recent Posts