Nevada's Growing Medical Marijuana Field
Posted by Marijuana Doctors on 02/09/2015 in Medical Marijuana News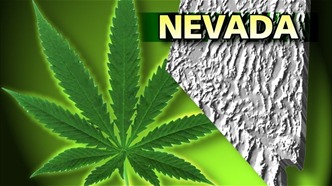 As medical marijuana dispensaries ready their shelves for their debut opening this year, state lawmakers say that Nevada is anticipating a booming beginning and expect to see their medical marijuana numbers double, in the first year alone.
Information and education officer for Nevada's medical marijuana program, Pam Graber, said, "One thing we have been able to do is look at other states when they have gone to availability of establishments for medical marijuana." She went on further, explaining that,  "If Nevada performs as other states have, then our numbers will continue to go up as awareness rises."
Washoe County saw a rapid spike in number of medical marijuana cardholders in 2014 to more than 65%, however it is reasonable to assume that as time draws near for the 65 statewide dispensary locations open their stores many more people will start making enquiries about the program. Clark County, saw a spike in numbers from 3,544 to 5,833 while statewide 8,055 patients were registered cardholders of the Nevada medical marijuana program. "We're not surprised at all by these numbers. I would expect 15 to 20 thousand patients in Nevada within twelve months of dispensaries opening," said the spokesman of the Coalition to Regulate Marijuana like Alcohol in Nevada, Joe Brezny.
"We think Nevada is going to be one of the largest markets in the country. We want to make certain that our production and cultivation facility is ready for full production and has the ability to produce multiple strains and product offerings for potential patients," said Derek Peterson, the CEO of a dispensary location in Reno, called Terra Tech.
Contributing to the continuing growth of the cannabis market, is the continuous litigation in Clark and Washoe counties resulting from the discontent over the way in which the state is processing and granting permissions to dispensary applicants.
"There are a number of topics I have heard that are going to be brought up at Legislature," said Leslie Bocskor, the chairman of the Nevada Cannabis Industry Association. Bocskor commented that the number of dispensaries could increase by as much as 50%.
And of course, recreational marijuana, will be going to the ballot if voted down in the Legislature, as well.