Nevada: Governor Signs Law Allowing Medical Dispensaries
Posted by Marijuana Doctors on 06/14/2013 in Medical Marijuana News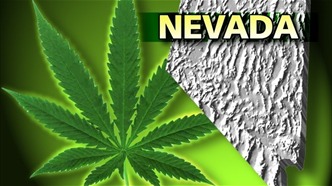 Although Nevada has been a medical marijuana state since 2000, until now there were no provisions to allow for medical marijuana safe access points. The sale and distribution of medical marijuana had been illegal under state law. The only option for medical marijuana patients in need of relief was to cultivate their own medicine or obtain it from the black market.
But after 13 years, medical marijuana patients will soon have access to medical marijuana collectives. Governor Brian Sandoval signed SB374 into law Wednesday which will establish the structure to make cannabis available to the states medical marijuana patients.
The new law which was sponsored by Sen. Tick Segerblom will provide for the safe and reliable access to medical marijuana that patients need. This includes cannabidiol tinctures, medicinal edibles, oils and plants that help with a variety of illnesses and ailments. Cannabis has been a proven treatment in a variety of illnesses. One study completed by the United States Government confirms that cannabinoids, the active ingredients in the marijuana plant have particular application in limiting neurological damage following stroke and trauma and in treatment of neurodegenerative diseases such as Alzheimer's disease, Parkinson's disease and HIV dementia.
Medical marijuana will be taxed at the growing, processing and selling stages according to the Las Vegas Sun. Revenue from the sale of medical marijuana will fund the regulation of the safe access points and any additional remaining revenue will be used for education initiatives.
"This new law will provide patients with the safe and reliable access to medical marijuana that they deserve," Karen O'Keefe, director of state policies for the Marijuana Policy Project, said in a statement shortly after the bill's signing. "Regulating medical marijuana sales will also generate revenue and take a bite out of the state's underground marijuana market."