Why we need more Gardens like WAMM
Posted by Marijuana Doctors on 06/03/2015 in Medical Marijuana News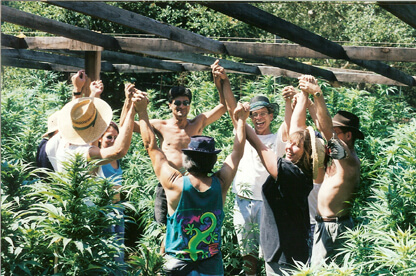 Recently WAMM were forced to open up a crowdfunding campaign in order to save their garden. If you don't know what WAMM is, I'll explain here briefly.
WAMM, the Wo/Men's Alliance for Medical Marijuana, is the oldest legal marijuana garden in the country. In fact, one of the cofounders of the collective co-sponsored the bill that legalized medical marijuana in California in 1996. Unlike dispensaries, this garden solely operates on donations and there is no minimum donation required.
The ideals of the garden was forged by the necessity of many. Many people can't afford high quality cannabis to treat their diseases and thus this garden became the answer to their problems. It's more like a community of medical patients where they grow cannabis to help all those in need.
Financial Problems
Their financial issues do not stem from their policy of donations but rather a large sum of money they have to pay on their private land. Since they don't make profits, they rely on the help of others to keep it alive.
If you'd like to support WAMM, just click on their IndieGogo Campaign here and make a donation. You'd not only be helping them, but hundreds of patients as well.
Standing up against the man
A Few years back WAMM was raided by the DEA. All of their plants were chopped down; people were held at gunpoint as if they were a meth house. This all happened a few weeks before harvest. Yet WAMM didn't quiver into a corner, they stood up and went to City Hall where they proceeded with handing out free cannabis medicine to patients who need it.
Then, they sued the Federal government from ever raiding them in the future….and won! They have been growing cannabis for the community ever since.
Give a little
There are a few causes that deserve your support and in the case of WAMM, it is definitely a worthwhile venture. In fact, one could argue that WAMM is almost a relic in the world of medical cannabis, a monument to change and defiance of unjust laws.
I believe that there should be more gardens like this all across the nation. We should be tending to those who cannot afford quality medicine and the WAMM model have been working solidly for nearly twenty years.
So in conclusion…give a little and help out many who need it!