Nation's Capital Coming up Short for Medical Marijuana Program
Posted by Marijuana Doctors on 10/22/2013 in Medical Marijuana Laws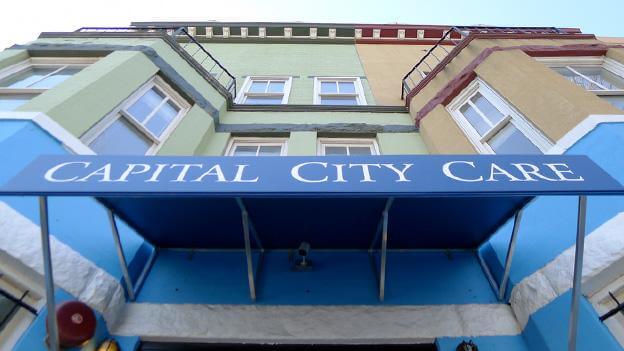 Since our nation's capital opened its first city dispensary for business back in July, a remarkably low 59 patients have registered for the state-regulated medical marijuana program. Officials from the District's Department of Health were expecting to be inundated with prospective patients, but were met instead with a surprisingly small-scale turnout.
"We were prepared to see up to 200 to 300 patients showing up into our offices," Feseha Woldu, senior deputy director at the D.C. Department of Heath said. "That did not happen." Back in 2010, a fiscal impact report directly from the District's chief financial officer, officials confidently estimated that 800 patients would qualify for the state's medical marijuana program. The number, they predicted, would increase by 50 percent per year for the following first five years.
So why then, has Washington D.C.'s marijuana program exemplified such a meager attendance? Is there a particularly healthy population in D.C. that was not accounted for during the development of the state program? Are fewer patients in need of alternative treatment by way of medical marijuana in this part of the country? Of course not.
Dispensary owners and cultivation center operators alike have joined together with prospective customers to tell the D.C. Council this past Monday that the city's rigid policies have worked to stifle the growth and success of the program by severely minimizing the qualifying patient conditions. Additionally, they've agreed that both doctors and patients are still, and not without good reason, fearful of breaking federal law by taking part in the program.
Prospective patients hoping to obtain their medicine must first endure a lengthy application process while being warned about the purchases they plan to make remain fully illegal under federal law. These legitimate concerns are not only hindering both doctors and patients alike from entering the program, but greatly complicating the process, hopeful patients and advocates have said.
Dr. Woldu has pointed out that the state program is under great scrutiny since it is that of the nation's capital, and home to agencies and federal lawmakers alike. "We are not far from the attorney general's office and other offices, and we want to make sure we are running an airtight program," Woldu said. "The continuity of the program is much more important for us. We want to make sure the program is sustainable and has a future."
However, the primary concern should be the future of the patients in need, not the program at large. Advocates and hopeful patients have argued that the list of qualifying conditions should be expanded for a more seamless program. Post-traumatic stress disorder, degenerative muscle conditions and epilepsy (qualified condition in 17 legal states) are just a few of the many requests made to expand the District's program. With only four terminal illnesses currently listed for hopeful mmp patients, the vast majority of citizens who wish to participate in the program are denied.
To demonstrate this, Steph Sherer, of the medical marijuana advocacy nonprofit American for Safe Access, made a doctor's appointment for her chronic condition, Dystonia, a neurological movement disorder that causes muscle spasms. Her doctor, Sherer said, would not even attempt to prescribe medical marijuana because her illness was not one of the four specifically outlined conditions within the regulations. "It's not listed," said Sherer. "She doesn't want to get put on a list for no reason if I'm not even going to qualify."
The four conditions, by the way, are HIV/AIDS, Glaucoma, Multiple Sclerosis and Cancer. And though the restrictions do allow for "Any other condition, as determined by rulemaking that is: Chronic or long-lasting," doctors do not feel comfortable, even within their jurisdiction, making those executive decisions.
Not only does the Department of Health track the number of every medical marijuana recommendation given by doctors, but any health care professional who provides more than 250 recommendations within a calendar year is automatically audited.
Many maintain that the government truly has no place in narrowing the list of qualifying conditions as such. Advocates and would-be patients feel that the dictation of relevant conditions should be seen by medical professionals on a patient-to-patient basis. As of now, only 62 of the approximately 1,400 city accredited physicians have sought out patient order forms, a necessary step in recommending medical marijuana.
A medical marijuana advisory committee is still being formed by the city, however. This committee would be responsible for reviewing petitions for the approval of additional qualifying conditions. Other city policy recommendations could also be made to the committee, once it is officially formed.
"Maybe if we can make the physicians more comfortable, and then the advisory committee recommending more conditions, then I think we can be where we need to be," said Dr. Woldu.