National Highway Traffic Safety Admin says Cannabis doesn't increase likeliness to crash
Posted by Marijuana Doctors on 02/22/2015 in Medical Marijuana Research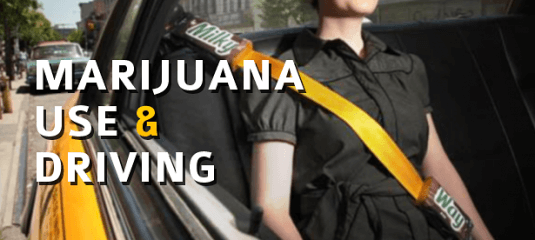 For most of us, we have driven stoned. While mainstream media outlets like to talk about the dangers of "drugged driving", it seems they have completely missed the mark on cannabis. It is still not recommended to drive under the influence as you can get a DUI and in turn can taint the good name of cannabis legalization. Nonetheless, the next time someone tries to tell you that pot increases road fatalities; you can cite the following study.
NHTSA Findings
The researchers conducted a study on over 9,000 drivers over the past year to verify whether or not marijuana has a significant impact on driving. The findings displayed that while someone under the influence of cannabis has a 25% higher likeliness to be in a crash than a sober driver, things like age and demographical differences have a much higher contribution to the risk of crashing.
Drivers under the influence of alcohol had a much higher risk of crashing. People with a .08 percent breath alcohol level had a 4 time increased chance of crashing. A double dose raised that number to 12 time more likely to crash.
When it came to cannabis on the other hand, the statistics were considered insignificant for both legal and illegal consumers. The NHTSA still doesn't recommend that you get behind the wheel impaired, and this is good advice for anyone. Cannabis still impairs a person's judgment, this is a fact. While your chances of crashing might not be "significant", it does have a contribution factor and one must be responsible when manning a device that weighs well over a ton.
Will this stop the Nancy Graces of the world from lying about "drugged driving"?
The Nancy Graces of this world will always look to demonize things they don't understand. This study is just a shield to their ignorance. There is no statistical evidence to suggest that being high and getting behind the wheel will significantly increase your risk of crashing. If these raging prohibitionists are still badgering on about the dangers of cannabis on the roads, tell them to take it up with the NHTSA.