Muscle Tension in body? How Cannabis can help
Posted by Marijuana Doctors on 04/25/2015 in Medical Marijuana Research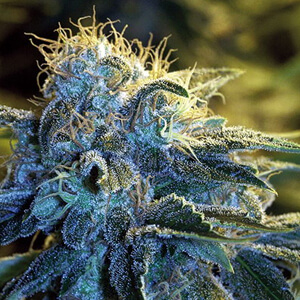 How did it get to this? A plant, not created by man, but the most condemned. By the way, it is not created by man, it grows by itself and like all living things, it has something to contribute. It is for man to decide if it is beneficial or not. There is no evidence that anyone ever died of an overdose, but it is still considered illegal in a great part of the world. On the contra verse it is discovered that it has many healing aspects. Let's look at a few.
Even though smoking marijuana elevates heartbeat, it lowers blood pressure. It also lowers pressure behind the eyes that bring relief to glaucoma. Studies showed that it suppresses cancer where THC inhibits the growth of cancer cells. It furthermore alleviates pain and is an excellent anti-inflammatory and protects nerve endings. These facts alone make it hard to understand why this plant is illegal.
No more scapegoats
As society always tries to find answers to their problems, for many years marijuana was to blame for all sorts of disorders from psychological to mental and social problems. Recent studies show rather strongly that there is no real evidence for those claims. Many reasons could be found for any problem and most often problematic people might be smoking marijuana, but it doesn't prove that the marijuana plant itself is the root cause of the problem. It merely makes it easier to find an easy scapegoat. Most often people with psychological problems use more than one drug and marijuana happens to be one of them, but never is it consistently associated with violent behavior, neither psychological or antisocial disorders.
With more effective studies out it is evident that marijuana has many health benefits. As already mentioned, it combats cancer. Cannabinols have an immediate effect on reducing uncontrollable facial expressions on patients suffering with Tourette's syndrome.
With its antispasmodic qualities marijuana also is very effective for the treatment of seizures. Also because of its effect on the nerve system, it brings relief for people struggling with Multiple Sclerosis. When it comes to the brain, it helps blocking deposits in the brain that causes Alzheimer.
As an excellent painkiller, marijuana also helps to reduce migraine and stomach ache. It stops nausea and brings stress relief.
There are so many positive pointers with regards to the health benefits of marijuana and it is high time to change the negative view of the plant. It is time for money seekers to focus on human health and not their own financial health.