Mount Sinai Moves In On Medical Marijuana Trial
Posted by Marijuana Doctors on 12/31/2014 in Medical Marijuana Research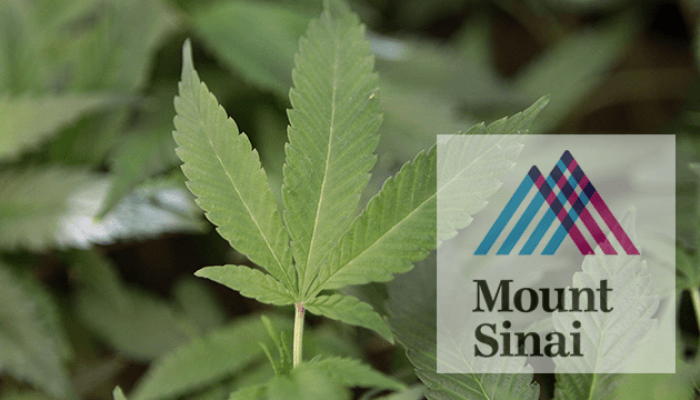 In a monumental move, Mount Sinai, is proposing to join efforts with Tilray, a British Columbia medical marijuana company founded in 2013, to conduct a clinical trial for cannabis that would test the effectiveness of certain strains on severe forms of epilepsy. Proving that at least one real-deal American health system thinks that cannabis may hold some medical benefit after all, despite federal claims insisting otherwise.
Tilray, already licensed and regulated in Canada, recently submitted a proposal to the office of the Governor of New York. The proposal further caught the attention of the physicians at Mount Sinai. Tilray is a subsidiary of the private equity firm Privateer Holdings, which recently partnered with Bob Marley's estate to create a new strain of cannabis called "Marley Natural".
Mount Sinai's Dr. Steven Wolf and Patty McGoldrick, N.P., wrote to acting state health commissioner Howard Zucker, "My colleagues and I have evaluated the proposal and believe it is an appropriate response to the governor's desire to expedite access for the pediatric epileptic community throughout the State. We have informed Tilray that if approval is granted, we will act as one of the lead investigators and help design the most appropriate trial for the community of patients in need."
The Tilray trial will study children suffering from severe treatment-resistant forms of epilepsy, and would require the company store and dispense the cannabis. According to Tilray, its trial would not need to be regulated by the Food and Drug Administration, based on claims that "the goal of this study is to generate the data for making informed medical decisions pursuant to state law, rather than F.D.A. approval for a certain indication." This too would speed up the timeframe, according to their proposal which says that, "Tilray anticipates that a world-class New York facility would be constructed and fully operational within 90 days."
The clinical trial would also study any potential side effects of medical marijuana, while examining which doses seemed most effective. "Tilray sees an opportunity to fully fund a research study that would provide children suffering from life-threatening seizures with emergency access to medical cannabis under the supervision of leading pediatric epileptologists. The study would allow clinicians to collect objective clinical data about the safety and efficacy of medical cannabis for children with severe, treatment-resistant epilepsy, while also providing treatment options for families and children in desperate need at no cost," said a spokesman for the company, via email.
Mount Sinai's letter explains that because its physicians will never actually handle the cannabis, the hospital does not foresee there being any regulatory hurdles. They will however be evaluating the trials results, which they believe will "provide us valuable data to explore the true efficacy of high (Cannabidiol) preparations and establish proper dosages." The letter goes on further to say that, "While we believe high (Cannabidiol) preparations are effective in seizure and symptom control, we need more data to properly treat our patients and not provide them potentially false hope."
Speaking on behalf of NY based company MarijuanaDoctors.com, Jason Draizin said that he believes that it will be studies of these kinds that will provide us with the empirical data that we need to establish the medicative qualities of cannabis. Draizin, also the CEO and founder of MarijuanaDoctors.com, went on further to say, "MarijuanaDoctors.com created a titration tracker in its app in order to provide physicians with a means to capturing empirical data on their specific patients. However studies of this nature will provide the community with the means to scientifically evaluate cannabis as a medical alternative for many debilitating diseases. These studies will also help disprove federal claims that cannabis holds no medical benefit, thereby dis-qualifying it as a Schedule 1 controlled substance. MarijuanaDoctors.com supports Tilray's initiative and looks forward to seeing more trials of its kind in the very near future."