Mothers for Medicinal Marijuana
Posted by Marijuana Doctors on 07/17/2013 in Medical Marijuana Patient Stories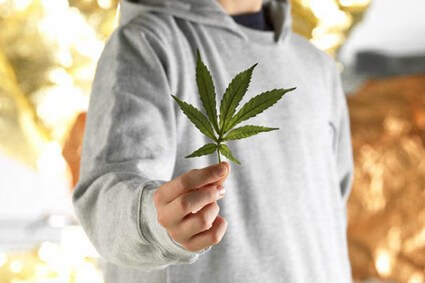 Young Zaki Jackson was just six months old when his epilepsy kicked in to full gear- leaving him with up to 250 seizures per day. His doctor's diagnosed him with a rare form of epilepsy which his mom, Heather Jackson, told NBC's chief medical director, Dr. Nancy Snyderman, left him unable to breathe. She went on, "All the air leaves his lungs and he does not take another breath until that seizure is over."
Ten years and seventeen medications later, Zaki's condition had not improved. Until finally, his doctor wrote out a prescription for something they hadn't yet tried. Surprisingly, it was not for an anti-seizure medication, but rather, a prescription for medicinal marijuana.
"We are Christians. We are conservative. And we're using medical marijuana. Despite the stigma associated with cannabis, we really owed it to Zaki to give it a try," said Heather Jackson. The positive effects, she noted, immediately began to show. "His seizure activity was down and he started pumping his legs on the swings." An activity, Heather had only dreamed of watching her son take part in.
Since filling the prescription, Zaki's been seizure free for nine months. His liquified cannabis extract, is made specially by a team of legal growers in Colorado, for specific medical conditions such as his. This syrup has been bred to have lower levels of THC while maintaining higher levels of other cannabinoids called cannabidiol, or CBD.
Although both cannabinoids work to supress nausea, pain and seizures, CBD does not contain psychoactive properties. In other words, young children ingesting this marijuana extract will not get high.
Zaki's brain cells are firing at an abnormally rapid pace, requiring an external message to decrease their speed. Whereas natually produced endocannabinoids would regularly be enough to lock on to receptors within the brain, Zaki's overwhelmed nervous system needs that extra push to slow it down. For him, that extra push comes in the form of liquified THC, otherwise known as tinkster.
Dr. Sharon Levy of the Boston Children's Hospital/Harvard Medical Center expressed her concerns over the increasing popularity of medical marijuana within American households. "I worry that we just don't know enough about it. I think they're putting their child at risk of long-term consequences of marijuana use that we don't fully undertstand."
Levy compared this shift in medicine to one of a giant lapse in medical history. "A couple of generations ago physicians were recommending tobacco as a good method of relaxation or to relieve stress…it seems unbelivable now."
Although clinical trials are undoubtedly beneficial over time, children like Zaki are not blessed with ample time to wait for their approval. Dr. Margaret Geede of the Clinicians' Institute for Medical Cannabis added, "medicine existed before the Food and Drug Administration."
Gedde noted that marijuana has been a viable substance for thousands of years and has a well-known safety profile. Not to mention, "…there's a long history of women using it in pregnancy. If there was some terrible defect that came up in children exposed in utero, we'd know about it by now."
Unfortunately, for dangerous conditions like Zaki's, it is nearly impossible to find a treatment method that does not involve risky side effects. Even, Geede illustrated, with fully approved anti-seizure medications.