Montana To Consider Legalizing Marijuana in 2015
Posted by Marijuana Doctors on 01/29/2014 in Medical Marijuana Laws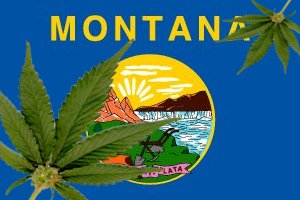 Montana is the latest state to propose bills that, if passed, would allow for the recreational use of marijuana. The bills, and proposed bills, will be going before legislature in Montana, in 2015.
Introduced House Bill 173 – proposed by Rep. David "Doc" Moore, R-Missoula, proposes that state agencies be prohibited from making rules concerning the sale of marijuana if its legalized. An exception is however made for medical marijuana. Rep. Moore believes that should the voters agree to legalize marijuana, the legislature should be responsible for writing the rules that will govern the law, not the state agencies. The hearing has been scheduled for House Judiciary Committee on January 23.
In addition there is a list of bills drafted, however not yet introduced. These include,
LC0087 – proposed by Rep. Ellie Hill, D-Missoula, proposes a general revision of the medical marijuana laws. Rep. Hill, believes that her bill would legally codify a ruling by District Judge James Reynolds, a type of placeholder bill that could later be sued for any, more specific, measure.
LC0606 – proposed by Sen. Robyn Driscoll, D-Billings, proposes to generally revise medical marijuana laws, as well as change state law to incorporate District JudgeReynolds' decision. Sen. Driscoll is currently working along with the Montana Cannabis Industry Association to finalize the bill.
LC0084 – proposed by Rep. Nicholas Schwaderer, R-Superior, proposes the authorization to manufacture, sell, and use Cannabidiol (CBD), the non-psychotropic component of cannabis that can be used for certain medical treatments. Rep. Schwaderer says he is still unsure if he will introduce the bill.
LC0778 – proposed by Rep. Rae Peppers, D-Lame Deer, proposes the addition of post-traumatic stress disorder (PTSD) to the list of qualifying medical conditions for which medical marijuana may be recommended for treatment.
LC1193 – proposed by Sen. Mary Caferro, D-Helena, proposes to generally revise marijuana laws. Sen. Caferro says that she will likely propose a bill to decriminalize the possession of small amounts of marijuana, but would ultimately like to legalize marijuana completely.
LC1266 and LC1267 – proposed by Rep. Pat Noonan, D-Ramsay, propose to generally revise medical marijuana laws, and regulate the industry. Rep. Noonan says that these are placeholder bills..
LC1679 – proposed by Moore, proposes to generally revise medical marijuana laws. Another placeholder bill.
LC2124 – proposed by Rep. Jeff Essmann, R-Billings, proposes tto generally revise medical marijuana laws. Rep. Essmann says that it is a placeholder bill, and he will be meeting with a bipartisan group of legislators to see if they can come up with a bill.
LC1944 – proposed by Sen. David Howard, R-Park City, proposes to make any drugs listed in Schedule 1 of the Federal Controlled Substances Act, illegal in Montana. The proposed bill would ultimately ban medical marijuana in Montana because marijuana is classified as a Schedule 1 controlled substance. Sen. Howard is currently working with SafeMontana, despite failing last spring to get the signatures needed to put the very same proposal on the ballot.
"As time passes we will continue to see more and more states joining the likes of Colorado and Washington, and voting to legalize, tax, and regulate, marijuana for recreational purposes. The states are starting to realize the benefit in bring recreational pot above-board, and as medical marijuana states close in on taking majority lead, it is only a matter of time before we see the federal government revise their scheduling of cannabis," said Jason Draizin, CEO and founder of New York-based company, MarijuanaDoctors.com – an online portal helping patients in each of the legal states find a marijuana doctor able to help them qualify for their states medical marijuana program.