MMJ Patients in Colorado Banned from Bringing their Medicine on Board.
Posted by Marijuana Doctors on 01/09/2014 in Medical Marijuana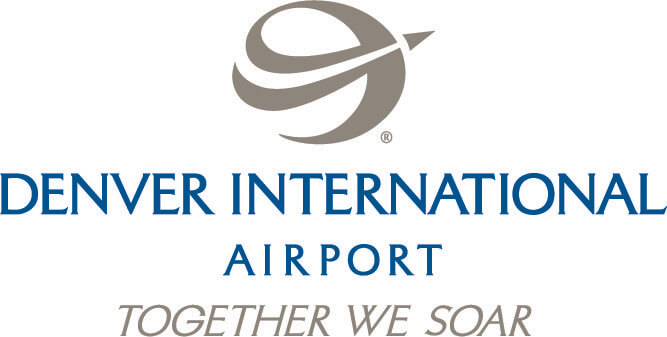 When I attended the New York hearing for the Compassionate Care Act in Mineola just several weeks ago, mother and dedicated medical marijuana activist Paige Figi announced that her daughter Charlotte had finally, for the first time in years – been well enough to come to the hearing all the way from Colorado, thanks to her cannabidiol treatment provided by the Realm of Caring foundation. She would have loved to meet all of you, and I wanted you all to meet her; Paige opened up to a sea of hopeful patients, caregivers, doctors and lawyers. However, she regretfully shared; in bringing my daughter along, I would have been crossing state borders with Charlotte's medicine in tow, and I could have been thrown in jail for that. By bringing Charlotte to the hearing, she would be considered a drug trafficker, bringing marijuana halfway across the country. This issue of confiscating medicine from patients leaving the state is becoming an immense problem for individuals like Charlotte, who are in essence – bound by state borders.
Just yesterday, Denver International Airport held a hearing to establish its policy prohibiting marijuana and implementing possession fines. In finalizing this policy, airport officials have announced that initial violations will be met with fines of $150, while secondary offenses will be met with a fine of up to $500 and any further offenses will be met with a staggering $999 fine.
One patient and legislative director at the Colorado Springs Medical Cannabis Council, Jason Warf, spoke out against the Denver International Airport's new policies. "I have a need for medication while traveling as do most patients. It's our medication," he said. "When you're stopped and your medicine is confiscated and you're subsequently fined, I believe that's going to lead to a lot of legal action against DIA."
For this very reason, MMJ patients that need their regular dosages of medication, as most ill patients do – are becoming outraged by this new policy. Stacey Stegman, a spokeswoman at the Denver International Airport has said that a ban on pot on airport grounds everywhere would help clear any confusion. And to further clarify, the DIA does not distinguish between medical marijuana and recreational. "Marijuana is on the list of TSA's prohibited items. You can't fly with it. It doesn't distinguish between marijuana recreational, any time," said Stegman.
NORML spokesperson, Rachel Gillette, said in a public meeting Wednesday that, "To deny safe access to medical marijuana at the airport is unnecessary, and I think it's cruel."
Patients flying out of DIA feel they should not have to choose between sacrificing their flight or disposing of their medication prior to boarding, and airport officials say they have their hands tied. "We as an airport have a responsibility to honor that (TSA's prohibition of marijuana). We can't facilitate the transport of marijuana across state lines when it's illegal."
Since January first, when marijuana went recreational in Colorado, signs have been posted throughout DIA explicitly stating that marijuana of any kind is banned from the airport.
One patient, Teri Robnett, who also spoke at the public meeting, has been battling Fibromyalgia for the past 26 years. "…I've tried a lot of different treatments and medical cannabis is by far the most effective treatment," Robnett explained. "It's a chronic pain condition. There's no cure for it," she said. However, marijuana is Teri's medication. "It's the only thing that works for me," she said. Everywhere she goes, Teri brings her medication with her. In her purse she always carries her small cannabis-based mouth spray which she described as discreet, cannabidiol candy gummies and cbd lotion.
In the past, Teri noted that,"If you show TSA that you have a medical marijuana license, which I do, then they will generally just let you go through." However, no officials within the TSA, law enforcement or airport would confirm this statement. "Its been inconsistent," said Stacey Stegman, of the enforcement of the new policies. "It's probably depending on who was working at any given time and what knowledge they have a whole host of things."
One medical marijuana patient, Deborah Palm-Egley said of the new policies, "I don't take medication with me when I'm flying internationally, but when I fly to states that it's legal In, I want my medication. It shouldn't be an issue. If you have a card, it shouldn't be an issue." At Los Angeles International Airport for example, patients can fly with less than eight ounces of marijuana, so long as they have their state given MMJ cards on them.
Though Teri and many other advocates feel that state law should take precedence, officials at DIA feel they must implement these policies to avoid federal interference. The airport, Stegman said last month, "did not want to be in the position of facilitating the transport of marijuana to other states."
Unfortunately, though Amendment 64 worked to decriminalize marijuana use in Colorado, the law also states that any "entity who occupies, owns or controls a property" may prohibit "the possession, consumption, use, display, transfer, distribution, sale, transportation, or growing of marijuana on or in that property." And because marijuana remains federally illegal, once again, state and federal law contradict one another.
At the risk of sounding like a broken record, the ONLY chance our country has of fully protecting its citizens, regardless of the medicine they take to treat their ailments, is by creating a comprehensive federal rescheduling of marijuana. Until federal and state laws can work together on this issue, patients will continue to be faced with obstacle after obstacle when it comes to obtaining their daily medication.