Mexico Considers Marijuana Legalization, Aims to Stop Cartel Violence
Posted by Marijuana Doctors on 06/19/2014 in Medical Marijuana Legalization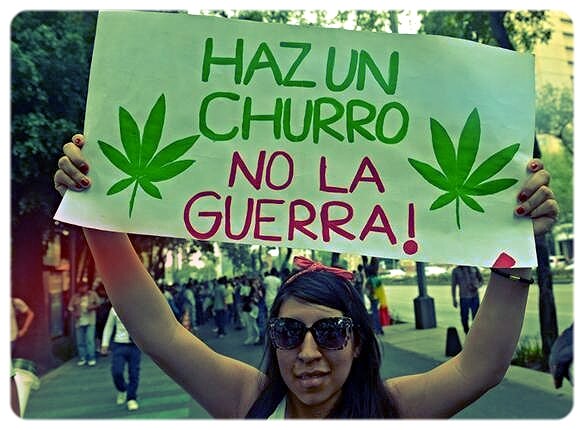 A primary source of income for Mexican drug cartels, marijuana – along with narcotics such as cocaine and crystal meth – has fueled cartel turf wars and has become responsible for thousands of deaths in Mexico within recent years.
However, Mexican President Enrique Pena Nieto was quoted as saying on Sunday that Mexico and the United States cannot pursue diverging policies on marijuana legalization. While many believe that Pena Nieto may be open to following the lead taken by states such as Colorado and Washington, political pressure in Mexico has grown to adopt a more liberal stance on marijuana since its legalization became effective in 2012.
With other U.S. states set to vote on marijuana legalization in the upcoming year – Alaska voters will decide this November on a proposed initiative to regulate the production and retail sale of cannabis to adults – proponents of marijuana reform in Mexico are declaring that legalizing pot would help reduce the cartel's economic power and help generate more tax revenue for the country.
(Above: An advocate for marijuana holds a sign in support. In Mexico, hundreds of thousands of individuals have paid the ultimate sacrifice by becoming a victim of cartel violence. If marijuana becomes regulated on a federal level, it is anticipated that the United States will have no choice but to follow along.) 
Despite personal misgivings about legalizing marijuana, Pena Nieto says he is in favor of debating the issue and weighing his options. In current times, it seems that Mexico "getting with the picture" might be a smart step in the right direction for such a controversial issue. If Mexico were to legalize marijuana, this would place the United States' with their back in a corner, forcing them to weigh the option of legalizing this miracle plant.
Lawmakers in Mexico are even coming to their senses saying that their country cannot be out of step forever with the United States, a principal buyer of illicit drugs that cross the border.