Mendocino Peace Pipes Bring New Life to Handmade Wood Pipes
Posted by Marijuana Doctors on 01/06/2014 in Medical Marijuana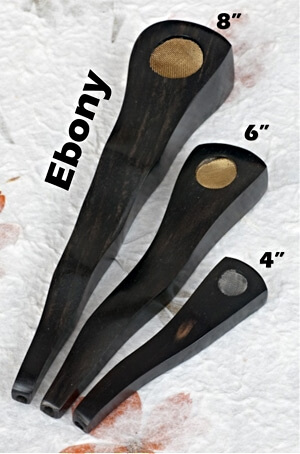 Upon receiving my Mendocino Peace Pipe the only thing I could think about was how beautiful the design and craftsmanship of these smoking devices actually are. To me, presentation is everything, but you don't want something that's too flashy or flamboyant. Featured in three different finishes and sizes, Mendocino Peace Pipes presents to consumers a very unique, yet sleek look that fits perfectly into a patient's hand. Personally speaking, smoking your medicine has never been easier than with this pipe because of how pocket-sized and lightweight it is. This is a device that is good for anywhere, whether it is in your home or in your backyard — this is an easy to store and easy to use device.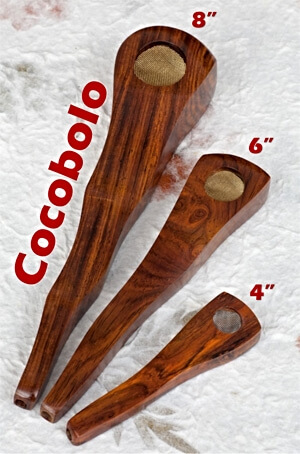 As previously mentioned, Mendocino Peace Pipes comes in three varying wood finishes: ebony — a very dark wood — as well as Cocobolo and Arizona Desert Ironwood. Depending upon which finish you picked (I happen to pick Cocobolo because of its light and smooth grain), you also have the option of choosing a size option of either eight inches, six inches or four inches. Mendocino Peace Pipes lets its consumer know that the choice they are going to make is a very special occasion and one that is of the utmost importance. It's not every day that you are presented with the chance to choose your very own custom wood smoking pipe .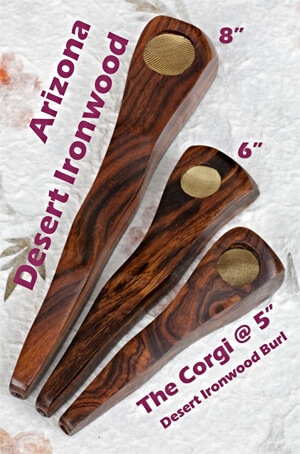 The company's smallest pipe, known as the Little Big Hit, is the pipe that I chose and is around four inches long. This pipe has the thickness of a lighter, but fits in your pocket un-noticeably. I could easily label this as an awesome one hitter. The company's larger pipe, the medium size pipe, is known as the NORML. This pipe is around six inches with a medium bowl and is maybe good for around six or seven great rips. Lastly, there is the largest bowl that Mendocino Peace Pipes features: the Party Pipe. This pipe sits at around eight inches and features a giant one-inch bowl. This bad boy (known far and for its infamous name), is a personal favorite mainly because it can totally withstand or handle a party.
The company reiterates that over the course of a consumer's lifetime, they will take the pipe that they are about to choose, to many places across the world. More importantly, the pipe you are about to choose will take you to different places. There's nothing more comforting then knowing that the company who makes these pipes, are made by people who know this industry and it's consumer's best. These are real handmade pipes that are made by real people who know our culture, the counter-culture.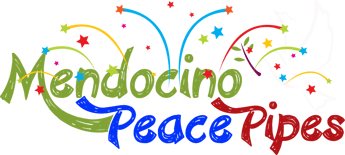 Without any carb and with pristine quality, the Mendocino Peace Pipe is a quality product that not only looks great, but smokes even greater. I would highly recommend this pipe to any patient who is looking for a classy and sophisticated bowl. With three varying finishes and great sizes, these pipes are a sure-fire brand to become one of the best up-and-coming dealers of smoke devices.