Members of Congress Issue Letter to President Obama: Urge Attorney General Holder To Reclassify Marijuana
Posted by Marijuana Doctors on 02/14/2014 in Marijuana Politics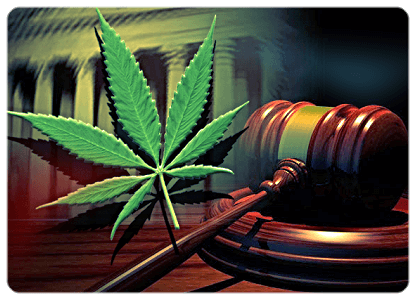 While marijuana is slowly but surely becoming one of the most highly-talked about issues among politicians on Capitol Hill, lawmakers across the country are starting to turn to relaxing marijuana laws as a winning issue that lies ahead of 2014. In fact, a group of around eighteen lawmakers are pushing President Barack Obama to remove marijuana from its classification as a dangerous narcotic. By way of a signed letter that was issued on Wednesday, the eighteen legislative members of Congress called for marijuana – a drug that is currently listed in the same category as heroin and LSD – to be removed from its Schedule I classification.
To the marijuana industry – recreational or medical – this is music to our ears and a historic event that advocates have been patiently waiting for. The letter itself is authored by Representative Earl Blumenauer – a Democrat out of Oregon – and arrives in the limelight of the public eye shortly after President Obama's controversial comments to the New Yorker on his beliefs of marijuana not being any more dangerous than drinking alcohol or smoking cigarettes. In reference to his comments to the well-known magazine, Obama said, "As has been well documented, I smoked pot as a kid, and I view it as a bad habit and a vice, not very different from the cigarettes that I smoked as a young person up through a big chunk of my adult life. I don't think it is more dangerous than alcohol." Known primarily for its illustrated and often topical covers, the New Yorker's commentaries on popular culture and eccentric Americana have made this magazine a popular form of literature for the last eighty-nine years.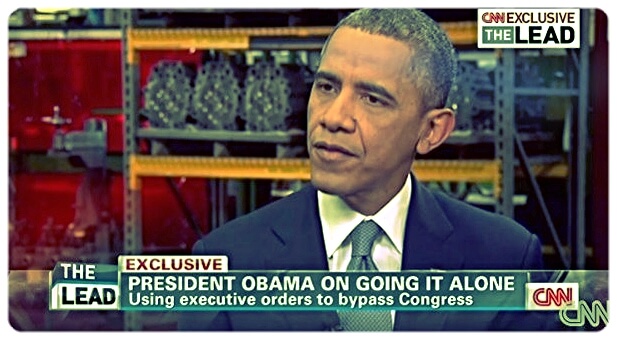 (Above: In his now famous interview with Jake Tapper of CNN last week, President Obama, while expressing sympathy for some marijuana reforms, told Tapper that the White House can't move marijuana to Schedule I of the Controlled Substances Act to allow medical use, only Congress could.)
Placing extreme emphasis on the outrageous number of individuals who are currently incarcerated for the possession of marijuana, the group of eighteen legislatures is urging President Obama to have Attorney General Eric Holder either delist the drug completely, or remove it from Schedule I to a Schedule II classification. If marijuana is placed into a Schedule II classification by Holder, the drug will finally be accepted for medical use in the United States as an alternative form of treatment. However, it will be accepted for its medical use with severe restrictions that must be upheld and abided by. Currently, marijuana is listed as a Schedule I classification which means that it has absolutely no medicinal value for treatment in our nation.
Under the Controlled Substances Act of 1970, the Drug Enforcement Administration classifies marijuana as a Schedule I substance. If unfamiliar with this piece of legislation, a Schedule I classification is the harshest classification available for any illegal substance. This means that the government has placed cannabis in a stricter category than drugs such as cocaine. Sounds crazy, right?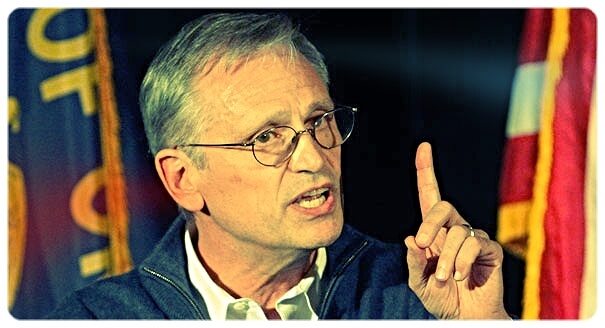 (Above: Last week, Congressman Blumenauer asked the deputy director of the White House's Office of Drug Policy whether marijuana was more dangerous than methamphetamine. He also inquired as to the number of marijuana overdose deaths. But the deputy director would not give him an answer.)
With its empowered author leading the charge via bellowing sound waves of knowledge, Congressman Earl Blumenauer defended his letter by saying, "Cocaine and methamphetamine are more dangerous than marijuana. Everyone knows this. Tobacco, which is a legal substance, kills an estimated 443,000 people a year, while there are no recorded examples of marijuana overdoses. The Administration needs recognize the relative dangers of these drugs if it wants to restore its credibility. The first step is to reschedule marijuana, which the Administration can do unilaterally. We can't let this arbitrary and incorrect bureaucratic classification ruin any more lives."
Pro-marijuana advocates, like the letter signers, firmly believe that Obama's administration can reschedule marijuana and place it into a category that it rightfully deserves — a medicinal and valued classification. The signatories on Blumenauer's letter to President Barack Obama included (along with Congressman Blumenauer) Representatives Steve Cohen (hailing from Tenneessee), Sam Farr (hailing from California), Raúl M. Grijalva (hailing from Arizona), Mike Honda (hailing from California), Jared Huffman (hailing from California), Barbara Lee (hailing from California), Zoe Lofgren (hailing from California), Alan Lowenthal (hailing from California), James P. McGovern (hailing from Massachusetts, James P. Moran (hailing from Virginia), Beto O'Rourke (hailing from Texas), Jared Polis (hailing from Colorado), Mike Quigley (hailing from Illinois), Jan Schakowsky (hailing from Illinois), Eric Swalwell (hailing from California), Peter Welch (hailing from Vermont) and Dana Rohrabacher (hailing from California). Representative Rohrabacher is best known for introducing H.R. 1523 — entitled the "Respect State Marijuana Laws Act of 2013– which would have prevented the federal government from continuing to prosecute residents who are acting in accordance with their state's marijuana laws.