Medicating Individuals Deemed Unfit Parents: Tearing Families Apart Needlessly
Posted by Marijuana Doctors on 03/14/2014 in Medical Marijuana Patient Stories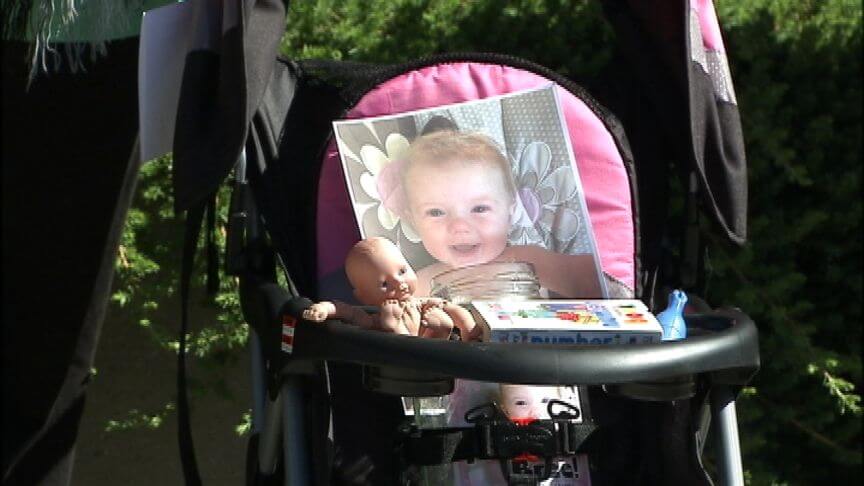 Patients receiving medicinal marijuana treatments are our friends, our neighbors, our coworkers and cohorts, our significant others – our families. No longer can medicinal marijuana users be lumped together, be stigmatized, wrongly accused and worse yet – kept in the dark about their rights as citizens. In previous articles, I've discussed patient rights, and patients lack thereof almost ad nauseum. What we have here is a country dichotomized by either ignorant and prideful nay-saying citizens, or supporters, compassionate citizens fighting for their rights to remain healthy. The problem arises when the former populace dictates and wrongfully legislates the latter.
Twenty-seven year old mother, Shawnee, bore witness to the arrest of the father of her 11-month old son in Napa, California and stood uneasy, trying to comprehend what she had done wrong. After asking the police officers surrounding her home, "Why are you doing this?" Shawnee was faced with a snap-judgment response that has been repeated to parents in states across the nation, entirely unfairly. "Your baby doesn't need to be subjected to marijuana," an officer told her.
I propose a possible solution and perfectly legitimate response to what Shawnee's beloved son DOES need to be subjected to. Shawnee's son needs both of his loving parents, the place he calls home, and the support of an environment structured to help him thrive, day in and day out. What he doesn't need, is an intervention.
For decades, law enforcement and child protective services have been dedicated towards removing innocent children from, quite frankly, innocent parents – taking their medication as recommended. Both parents, Shawnee had been legally recommended marijuana for her anxiety and depression while father and Aaron was legally obtaining his marijuana for anxiety and chronic pain. "I told them we had our cards, our prescriptions," said Shawnee. "They didn't want to see them." In previous cases of this very same scenario being played out, the story always seems to be the same – the parents, undeserving of this awful legal scenario plead their case and express their deepest sorrows over. The enforcement? Unimpressed and unaffected.
"I was pleading with them, 'Look, you guys, I understand your perception, but we are wonderful parents, hardworking members of our community,'" said Aaron. Still, he said, "They could not conceive of the fact that you can be a wonderful parent, a decent human being, and medicate with marijuana."
This very notion absolutely hits the nail on the head. The horrible, seemingly ever-present stigma attached to marijuana has carried on, systematically, to ill patients – seeking only to put an end to their pain, the safe way. A little bit of blind Ignorance, however, goes a long, long way.
Maria Green, another loving parent who had her infant daughter Bree taken by Child Protective Services, was well-versed in the terribly unbalanced ethics when legislating parental rights. "The judges, the police, CPS (child protective services) have been fighting this war on drugs for so long. They just can't get it out of their minds that this is an 'evil' drug they have to fight against." "We would never allow our children to get into our medical marijuana," said Aaron. "If law enforcement and CPS had come in, even if it was a couple of empty beer bottles or a wine bottle, I don't think anybody would have raised an eyebrow." Aaron added, "I had the impression that we had turned this corner, that we had moved past this stigma." Sara Arnold, the co-founder of the Family Law and cannabis Alliance stated, point blank, "Marijuana use does not make someone a bad parent. It should not be the primary or sole basis for any child Protective Services investigation." She continued, "Is the child happy? Is the child loved? Is the child well cared for? Marijuana on a desk does not mean they're abusing or neglecting the child." Truth be told, Arnold said, "You've got these parents having to choose between their medicine and their family. That's an impossible choice, especially if your medicine makes you functional enough to parent." And so, I take us back to the paradigm of medical marijuana, and the desperate need for a systemic shift. If parents are able to provide a loving, stable, safe haven for their children – who are law enforcement agents and child protective services to decide otherwise? Who are outsiders to decide interventions are necessary, when in reality – loving, medicating families may just be qualified, ten-fold as remarkable parents. Who's creating the broken homes, broken families? Not the medicating parents, that's for sure.