Medical Marijuana Unwelcome on Massachusetts Campuses
Posted by Marijuana Doctors on 08/18/2014 in Medical Marijuana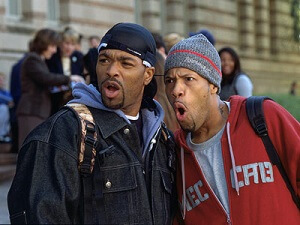 Location: Massachusetts | Source: Boston Globe
Even though Massachusetts legalized medical marijuana more than two years ago the state's institutions of higher education are not so tolerant. Most colleges in the state have sent out messages prior to the beginning of the fall semester alerting students that they may not use medical marijuana on campus, even if recommended by their physician.
University administrators from across the state have reaffirmed their stance on policies that prohibit marijuana in any form, on their campuses. Many claim that federal regulations, which classify marijuana as a schedule 1 drug, are what bind their hands in when making these decisions. The primary concern for these faculty members is the possible loss of funding, including student financial aid, should they permit medical marijuana on their campuses'.
"I'm scared I'm either going to go under-medicated and suffer physical consequences if I can't use my medicine enough, or I'm going to face consequences from the school if I get caught," Said an incoming Boston University freshman who asked to go by Max. Max, who has a recommendation from a Massachusetts physician to use medical marijuana, says it helps alleviate and treat symptoms associated with a gastrointestinal condition that causes significant weight loss and abdominal pain. Currently students who are found to be using marijuana on campus can face a range of disciplines including warnings and expulsion.
Patient advocates claim that schools are being overly cautious. They say that to deny students and faculty access to a state-recognized, doctor approved medication is unfair and detrimental to student well being. "We would like to see schools recognize, as many states and millions and millions of individuals and doctors have done, that marijuana is in fact a medicine for the patients that are using it, and treating it differently than any other medication is harmful to students and faculty who have chosen to use medical marijuana," says Betty Aldworth, director of Students for Sensible Drug Policy.
The reason for the issues resurgence into the spotlight comes as dispensaries are expected to open across Massachusetts in the coming months.
Certain schools such as Boston University, Tufts University, and Amherst, Curry, Emerson, Hampshire, and Wheelock colleges, ban medical marijuana on campus but attempt to help students find alternative treatments. One of the methods commonly used is to allow the student to opt out of on-campus housing so they can pursue treatment off-campus.
The Dean of students at Boston University, Kenneth Elmore said few students with marijuana certifications have approached campus officials since November 2012 when marijuana became legal in the state. Elmore went on to elaborate that "We don't make a distinction between medical and recreational marijuana. We simply don't allow marijuana on our campus. Federally, it is illegal and smoking causes disruptions on campus."
This ban of marijuana on college campuses appears to be common practice across colleges in the other 22 states that permit the use of medical cannabis. Thomas C. Burke Jr., a student at Yale Divinity School who has a doctor's recommendation to use marijuana for PTSD that he suffered while serving in Iraq, says he has avoided issues by being as discrete as possible or by medicating off campus. "I try to make it as little of a distraction as possible and be as accommodating as I can to others," said Burke, who supplements his use with cognitive therapy. Sadly according to Burke many veterans who suffer from PTSD suffer anxiety about being persecuted or seen as criminals in the eyes of society, this fear prevents them from medicating. "We are not just doing drugs during the day, we are medicating ourselves, which allows us to be productive members of society," Burke said.
On the opposite end of the spectrum sit schools such as Eastern Nazarene and Mount Holyoke colleges, schools that say they are considering whether to change their current policies. "It is unclear what impact, if any, a change in policy would have on federal funding said Jeffrey Kirksey, the vice president of student development and retention. Lack of clarity from different government officials has sent mixed messages to school officials.