Medical Marijuana Officially Reaches Latin America
Posted by Marijuana Doctors on 08/13/2014 in Medical Marijuana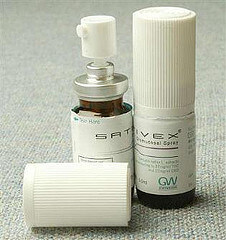 Location: Chile | Source: NBC News
Medical marijuana has gone international. Cecilia Heyder, a Chilean housewife who tragically suffers from breast cancer and lupus is the first patient in the Latin America to be legally prescribed marijuana to treat her symptoms. "Out of 10 when I smoke the pain is 4, When I don't, it is 14" says Mrs. Heyder "I feel like I am burning up inside. Everything hurts. I don't have the strength to take a step, and I often have to use a wheelchair. My body rejects opiates so cannabis is the only thing that works for me."
Just this past June, Chile's Institute for Public Health blessed Heyder with special authority, because of her obscure double illness, to begin using Sativex, a synthetic cannabis derived pain killer developed by GW Pharmaceuticals that will hopefully improve her quality of life while explicitly not getting her high. After being diagnosed with systemic lupus in 2009 and breast cancer in 2011 she began using marijuana to help ease her unbearable pain after a doctor suggested she try it in 2013.
Because her official shipment of Sativex from the United Kingdom is several weeks away she currently self medicates through cannabis infusions, edibles, and home rolled joints. While none of what Mrs. Heyder is doing is legal under Chilean law the possession of marijuana for personal use is not punished. Prior to becoming terribly sick Heyder says she only used cannabis once as a teenager and was not a fan of the experience.
Mrs. Heyders unique situation seems to have marked a pivotal moment in a region of the world where no nation, especially Chile has laws or infrastructure in effect to regulate, control, or distribute medical cannabis. Ana Maria Gazmuri, President of the Daya Foundation, an organization which helps campaign for alternative medicine in Chile said "It is a very significant step. This is the first time that the Chilean state formally recognizes the use of medical marijuana,"
At this time Gazmuri's foundation operates in the murky regions of Chilean law and uses marijuana to help treat 20 children ranging in age from 3 months to 17 years old. The patients Gazmuri's foundation aims to medicate suffer from epilepsy or related conditions. Marijuana she explains, is the only medicine that has shown to stop their frequent and life threatening episodes.
Cases involving similar patients have been documented in states such as Colorado where the famous Charlotte's Web strain originated. Currently 23 states and the District of Columbia all have medical marijuana laws. While recently over shadowed by its headline grabbing news regarding the legalization of recreational cannabis, Uruguay has also enacted medical marijuana reform that blazes the path for doctors in the South American country to prescribe marijuana. Yet Uruguayan lawmakers are still drafting the rules for medical marijuana and the first patients are not likely to begin treatment until the end of the year.
The Colombian bill is the result of hard work done by Senator Juan Manuel Galan who recently blogged "Colombia has accumulated enough frustration in the face of failed strategies in the management of marijuana, and is now prepared to talk about the issue and seek new ways to improve the quality of life for all those who suffer terminal or chronic illnesses."
Galan himself is a victim of the drug war, his father Luis Carlos Galan, was assassinated during his 1989 presidential campaign on orders from infamous cartel leader Pablo Escobar.
Back in Chile Mrs. Heyder's story and political breakthrough prompted a local political party, Amplitud, to propose legislation that would decriminalize growing marijuana at home for personal use. One recent poll in the country found that 78% of the population favors medical marijuana. The new bill is just one of several being discussed in Chile that would permit he nations public health care system to stock cannabis derived pharmaceuticals.
The largest concern for medical marijuana is that it may end up being used for recreational purposes. Rony Munoz, the physician from Chile's National Cancer Institute who prescribed Sativex for Heyder, cites allegedly lax law enforcement in the US state that was the leader of medical marijuana reform, California, as his fear. He said his concern is "born out fear that the medicines will be diverted to recreational use."
For patients like Hyder new medical marijuana legislation in Chile cannot come quickly enough. Although she's not permitted to take Sativex there must be a new law pushed through the national congress which will allow the government funded health care system to pay for it. This process could take up to 2 months and because Sativex treatments cost $3,000 a month Hyder cannot afford for pay for the medication in the meantime. She adds: "I am very happy and grateful to the parliamentarians. But I don't see why my case had to become so emblematic for this to change. Too many people have suffered because of this taboo."