Why Medical Marijuana should not fear recreational Marijuana
Posted by Marijuana Doctors on 07/20/2015 in Medical Marijuana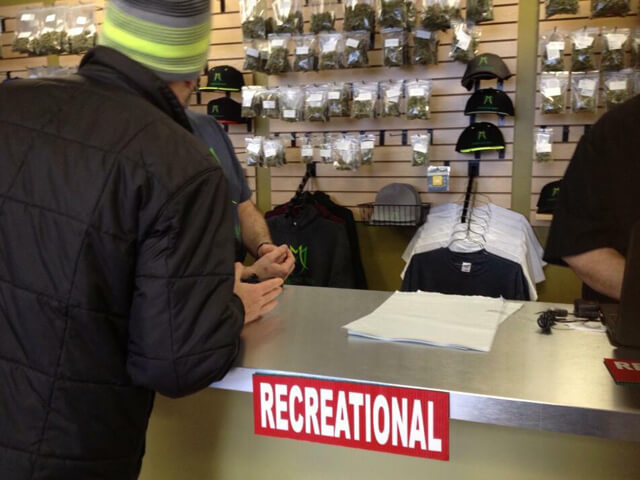 Many people within the medical marijuana community have fears about the recreational market. For one, Washington is trying to reign back their relaxed medical marijuana program and replace it with the recreational model.
For patients, this could mean that they can't grow at their homes anymore and would be forced to purchase from recreational shops. Change is always scary and those who cannot adapt to change usually tend to fade back into the pages of history.
While the rise of the recreational market could be of concern to medical marijuana patients and businesses, here's a few reasons why you shouldn't really have to worry about it.
When Times Change – Innovate!
The recreational market is much bigger than the medical market in relation to marijuana. Medical patients have had access to cheap, quality weed to help them with their issues. However, to be truly effective as a medicine, cannabis needs to become more regulated in terms of product and effect.
Buds do provide medical relief, however they aren't consistent in terms of dosage, strength, purity and so forth. The Medical Market should begin to innovate their approach to cannabis and focus research and development on newer medical products.
The future for the medical community will come down to condition-specific products and methods of ingesting. If you can ride this next wave, your future in the medical marijuana industry is secured.
Adapt to the Gap
The recreational market will not address all of the needs of the medical community. Thus, for medical marijuana companies, the need to fill in the gap will become a source of income. Testing facilities, childproof packaging, quality control and so on could become a staple source of income for companies within this niche.
Treatment centers could also become a viable option where people can erect facilities where patients with specific conditions can obtain the help they need with highly trained professionals both in the medical field and the cannabis industry.
Medical Marijuana won't go away
Marijuana for medicinal purposes will only become more effective over time as research unveil the secrets of the plant. Thus, if one can read the times, one should be able to weather the transitional period between medical marijuana and recreational cannabis.