Medical Marijuana Made Available In Pharmacies across Czech Republic
Posted by Marijuana Doctors on 04/03/2013 in Medical Marijuana Legalization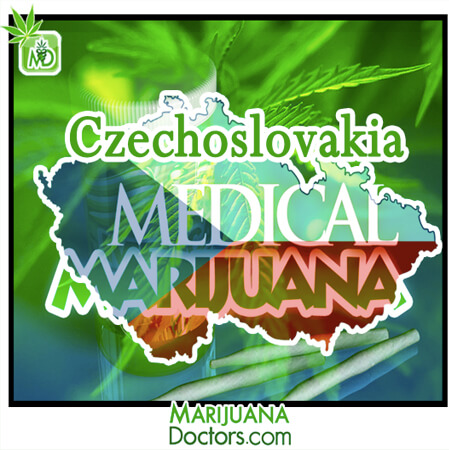 On Tuesday in pharmacies across the Czech Republic, medical marijuana legally went on sale for patients who are suffering from cancer, Parkinson's disease, multiple sclerosis or psoriasis. Under current Czech law, health insurance coverage does not cover or foresee medical marijuana as an alternative treatment.
Heralded by many in the region to be considered a miracle drug, the recommendation-only drug formally became a legal drug on Monday. However, any safe-access to medical marijuana was unavailable to the public who were approved due to the long nature of Easter weekend and pharmacies being closed.
Prague, the capital of the Czech Republic, will be importing the drug on a trial basis for about a year from areas such as Israel and the Netherlands, until the State Institute for Drug Control starts to issue licenses to local growers. Licenses that are issued to designated growers are applicable for up to a maximum of five years. The State Institute for Drug Control will also determine the crop area and organize "bud tenders" for marijuana purchases from cultivators or farmers.
A member of the EU since 2004, the Czech Republic is a main provider of some of the most liberal access to soft drugs in all of Europe. The Czech Republic became a member of the European Union, informally known as the EU, in 2004. Once the Lisbon Treaty was signed in 2007 and later ratified in 2009, the Czech Republic became the last member of the European Union. The European Union today represents an economic and political union that is comprised of twenty-seven member states located primarily in Europe. The EU operates through a system of supranational independent institutions and intergovernmental negotiated decisions by its members.
Currently under Czech law, individuals who are possessing up to fifteen grams of marijuana or are growing up to five marijuana plants risk a minor fine. Due to the Czech's lenient marijuana approach, this often attracts smokers from other countries neighboring the country such as Poland, where much tougher laws apply to the public. The Czech Republic remains a popular spot for soft drugs, and in a 2011 narcotics report, nearly 16.1 percent of the general Czech Republic aged 15-35 had admitted to using marijuana in that year. Although not a significant decrease, this number is down from the 20.3 percent that admitted to using marijuana the year before.
Marijuana Doctors Recent Posts