Medical Marijuana Helps Severe Crohn's Disease Patients Achieve Complete Remission
Posted by Marijuana Doctors on 07/25/2013 in Medical Marijuana Conditions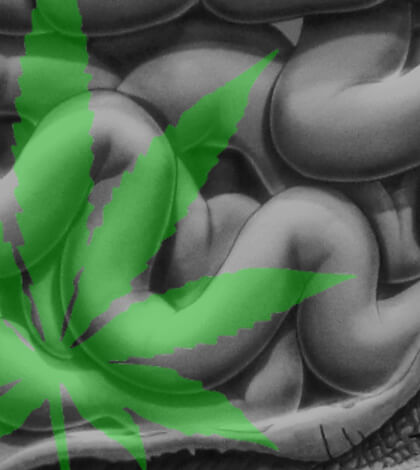 Under the many state guideline conditions that are listed to qualify a patient for medical marijuana, one that stands out especially is Crohn's disease. In North America alone, Crohn's disease affects between 400,000 and 600,000 individuals. According to a recent study that was published in the journal of Clinical Gastroenterology and Hepatology, nearly half of the subjects that were exposed to smoking medical marijuana on a regular basis achieved complete remission.
This condition is one of several inflammatory bowel diseases and is responsible for causing a patient's immune system to attack the gastrointestinal tract. Wrongfully described as an autoimmune disease in previous medical studies, recent practices have now titled Crohn's as an immune deficiency state.
The study examined the effects of consistent medical marijuana use in regards to patients who severely suffered from Crohn's. With a twenty-one subject study pointing towards marijuana's anti-inflammatory properties as being responsible for alleviating many symptoms , other patients achieved total remission from the disease. These statistics are alarming in a great way, especially considering that there is no cure for Crohn's disease. There are only various medical methods that are aimed at being able to limit the flare ups and attempt to keep the disease in remission.
Some patients are able to achieve alleviation through simple dietary-based changes, while others may have to endure invasive surgery to remove the affected area. Regardless of what the case may be, medical marijuana directly alleviated the typical abdominal pain, bloody diarrhea, nausea and vomiting that is often endured when suffering from Crohn's.
However, in a slight sense this study should be taken with a grain of salt. The researchers noted that while their findings do merit further attention, this is a great step in the right direction. Further studies are most definitely needed, especially involving a larger patient subject group and a method of non-inhalation medicating. It will be quite the event to see what happens with the next group of clinical trials.
Marijuana Doctors Recent Posts