Medical Marijuana in Georgia? State Representative Takes First Step Towards Legalizing Medical Marijuana in the Peach State, Faces Obstacles
Posted by Marijuana Doctors on 02/10/2014 in Medical Marijuana Laws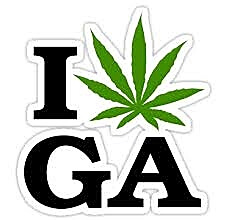 Earlier this month state representative Allen Peake – a Republican out of Macon – introduced a medical marijuana bill that called for the state of Georgia legalizing a non-psychoactive strain of medical marijuana for patients who have been diagnosed with severe seizure disorders.
As the beginning of February – the year's shortest month – begins to slowly fade away, our country has now witnessed a couple of valiant efforts to legalize medical marijuana sporadically popping up across the Deep South. Most recently, MarijuanaDoctors reported on the state of Alabama approving a piece of marijuana legislation that would implement a bill to allow for the possession of marijuana-derived oil extract. Now, we turn our eyes in the direction of Alabama's neighboring state to the east – Georgia.
If one thing is made certain, it is that if medical marijuana were to win a bid for legalization in the Peach State, there would be many obstacles that would need to be cleared first.  One of those problems would be identified as the massive influx of individuals who have requested this CBD-only extract, which have been made into an extensive list that requires both substantial patience to conquer and a valid residence in a legal state.  Another problem would be that the state cannot casually import cannabis compounds to the masses of Georgian residents who need it, it is simply not feasible.
Representative Peake's proposal comes at a time where similar pieces of marijuana legislation have been respectively introduced in the states of Florida and Alabama. His interest on the issue of medical marijuana was precipitated by a constituent's 4-year-old daughter, who suffers from a seizure disorder. While the key emphasis on Georgia's medical marijuana proposal may be that it severely limits its availability to patients, hypothetically there would only be a handful of authorized medical research facilities that can provide safe-access for patients.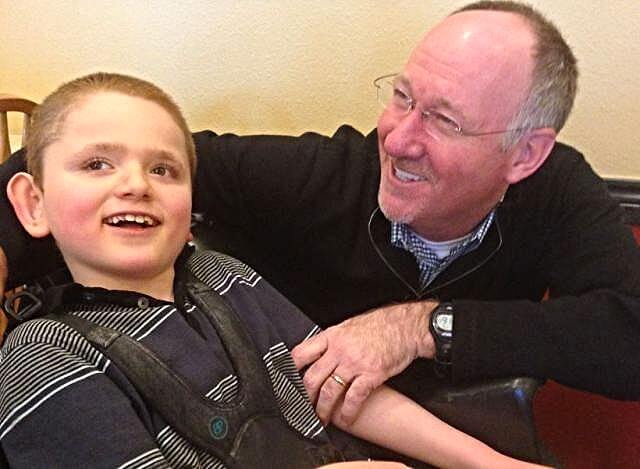 (Above: Georgia State Rep. Allen Peake traveled over to Colorado in order to meet with Georgian families who had moved to that state in order to obtain medicinal marijuana for their kids. He sent this photo of himself with Hunter Klepinger, who Peake says has been taking medicinal pot for two months with "amazing" results.)
Peake additionally made observations when visiting Georgian families who have taken severely ill children to Colorado in order to seek out medical marijuana as an alternative treatment option. Representative Peake also visited the infamous facility where a cannabis-derived anti-seizure remedy called "Charlotte's Web" was initially produced. Charlotte's Web is named for Charlotte Figi, the first child to prove that an extract from a specific high-cannabidiol (CBD) plant could relieve severe seizure disorders.
Georgia law currently allows for medical marijuana to be recommended at a medical research facility for cancer patients and patients who need to relieve eye pressure due to glaucoma. However, according to Representative Peake there has not been a state board that has been authorized to administer the program.
If you are a resident of the state of Georgia and wish to voice your questions, concerns or opinions on this matter to Representative Peake, please click the link below to make your voice heard. Every voice counts. Together, we can make this country a more compassionate place.