Medical Cannabis Network is to Marijuana as Grand Cru is to the Wine Industry
Posted by Marijuana Doctors on 03/04/2013 in Medical Marijuana News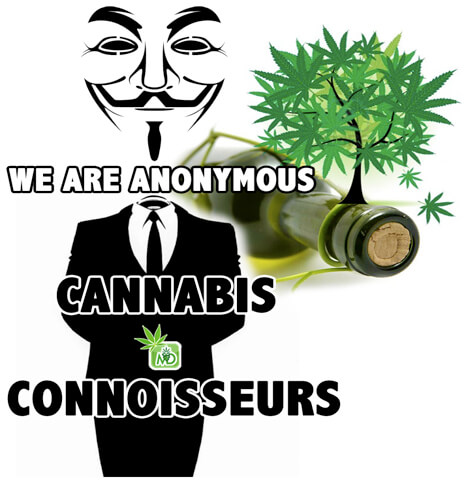 This article is a response to Robert Frichtel's "Is your Marijuana a Tequila Shot or Merlot?" published on Bloomberg.com as an Op-Ed piece. In his article, Robert Frichtel discusses the increased potency of cannabis from high quality cultivation techniques and the need for a strong labeling system. Frichtel believes that clear and informative cannabis labels would aid consumers in making informed decisions about the cannabis they consume.
With the uncertainties surrounding the implementation of medical cannabis legislation, many citizens find themselves confused with the enormous variety of medical cannabis strains as exposure to these variations become more accessible and mainstream.
Without clear legislative guidelines from our political representatives and the motivation to legitimatize the "People's Voice" regarding cannabis legality, many citizens are unaware and uninformed of the qualities of cannabis and the unique experience each cannabis strain can provide.
Modern growing techniques and selective breeding are yielding greater quantities and more potent cannabis can ever before. Compared to the days of early Cannabis activism in the 60's & 70's, Cannabis now has become much more potent. According to the University of Mississippi's Potency Monitoring Project, the national average of cannabis's THC content between 1978 and 1988 averaged between 1.37% and 4%. In 2008, the average THC content of marijuana was 8.5%. Because of this, PotLocator.com has provided a drop down menu which allows for laboratory tested information to be added to cannabis product menus.
Many of today's medical grade cannabis have THC concentrations above 16%. The highest tested sample by the University of Mississippi's Potency Monitoring Project was 37.20% THC levels. That is nearly a 360% increase from the average THC levels of cannabis in 1970. The THC levels of each strain can vary greatly.
Political Inactivity Hurts Industry for Patients
Our political representative's unwillingness to provide direction and legitimacy to the Cannabis legalization movement is hampering the implementation of standard safety protocols. Some but not all states require oversight of commercial marijuana growers. Basically, there really aren't many rules for how strains are grown. Pesticides and harmful fertilizers can contaminate the Cannabis plant. Since Cannabis is usually smoked, these harmful chemicals are ingested directly into the lungs.
The people have spoken and Cannabis is here to stay. Our political representatives need to step up from the sidelines and help provide clear direction for the cannabis industry to provide safe access. With the cannabis movement gaining momentum, you can be sure that more states will be following the pioneering roots of Colorado and Washington. It is in the best interest of all citizens that safety standards are implemented. Citizens need to have safe access to quality grown medical cannabis without harmful chemicals.
Medical Cannabis Network Technology
In order to address some safety protocol & warnings, the Medical Cannabis Network has integrated StrainBrain.com to auto generate state specific labels free of charge. This proprietary software outlines each states individual cannabis protocols and medical cannabis amendments with typical medical warnings frequently found on any other scheduled medication. A QR code is also added to every strain as an Indica, Hybrid, or Sativa, allowing patients to use smart phones to understand how each particular strain affects their diagnosed medical condition and how the strain offsets the side effects of their particular ailments.
Patients are then able to use the Global Positioning System features of our PotLocator.com app or Strainbrain.com app to discover which cannabis dispensaries or delivery services carry the strain in question. This information is then integrated and pulled from PotLocator's backend to http://www.MJDashboard.com, which acts as a store's inventory management Point of Sale system with seed to sale tracking. This system was designed to ensure the integrity of the medical cannabis industry while helping to prevent black market products from ending up in the hands of consumers without recommendations from medical professionals. The Point of Sale of this application also tracks both state and federal taxes and allows easy exportation of the data to a CSV file to send to your cannabusiness accountant.