Massachusetts Medical Marijuana Program
Posted by Marijuana Doctors on 01/16/2013 in Medical Marijuana Laws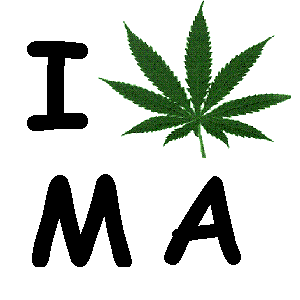 Medicinal Marijuana News in Massachusetts
With much excitment, Massachusetts state residents took to center stage to pass a comprehensive medical marijuana law. Question 3, the ballot initiative of which contained the legislation parameters of the medical marijuana law passed with a strong majoirty. 63% of Massachusetts voters voted in favor of becoming the 18th state to legalize medical marijuana. The new initative allows patients with qualifying conditions the right to purchase, grow and consume marijuana. The medical marijuana acquired must be produced and distributed by new state-regulated centers or in specific scenarios, the right to grow medical marijuana for their own use. The legislation became law on January 1, 2013.
Medical Marijuana and Massachusetts Regulation
Massachusetts became the 18th state plus Washington DC to legalize medical marijuana for patients that are believed to benefit for the cannabis plant and its sedating/healing properties. The legislation enacted by Massachusetts removes the criminal penalites for medical marijuana possession for qualified patients. However, consideration to regulate marijuana similarly to alcohol is currently being proposed. Rep. Ellen Story introduced HB 1371, which is a legislative bill crafted to reduce the amount of revenue Mexican drug cartels recieve from marijuana sales. The bill would allow legitimate businesses to grow and distribute marijuana for sale to adults age 21 and over. Rep. Ellen Story believes that her bill would make Massachusetts children safer and would allow the state to realize taxes on the currently unregulated marijuana market worth hundreds of millions of dollars.
Medical Marijuana and Current GuideLines
The Department of Health has until May 1, 2013 to complete the legislation that would describe the laws of the medical marijuana program in its entirety.  This includes the guidelines necessary for operation of the medical marijuana treatment centers and the medical marijuana dispenary agents. Under the writing of Question 3, the medical marijuana intiative, up to 35 dispensaries can open state-wide. The law will require at least one but no more than 5 dispensaries to open in the 14 counties of Massachusetts.
Until the dispensaries are open for business, the law will allow for qualified medical marijuana patients to grow a limited amount of medical cannabis. However, patients will have the privledge of growing medical marijuana revoked when the dispensaries open except for patients with the express written approval from the state to grow medical cannabis. This approval is based on the patients financial hardships or physical incapacity to travel to obtain their medicine.
Medical Marijiuana Links: