Massachusetts Medical Marijuana Guide
Posted by Marijuana Doctors on 09/14/2016 in Medical Marijuana Laws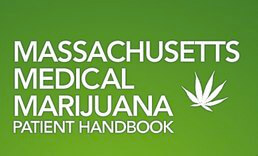 If you are a patient seeking medical marijuana in Massachusetts, it is important for you to know which debilitating conditions qualify for care, and what steps you need to take to register for a MA medical marijuana card.
Conditions that Qualify for Medical Marijuana in Massachsetts
The Massachusetts medical marijuana qualifications are strict, and requires that all patients must have a "debilitating medical condition" which may include the following:
Parkinson's Disease
ALS

Crohn's

 Disease
Multiple Sclerosis
Cancer
HIV/AIDS
Glaucoma
Hepatitis C
Because the phrasing of the Act for the Humanitarian Use of Medical Marijuana specifies "debilitating conditions," other conditions may potentially qualify in addition to these. Other conditions that qualify may include anorexia, chronic pain, chronic insomnia, rheumatoid arthritis, depression, and anxiety, among others. However, you must receive a written recommendation from a licensed marijuana doctor recommending/perscribing cannabis as a beneficial treatment. If you suffer from one of the conditions above or from another condition which meets the "debilitating condition" requirement, consult with a physician immediately on how to get a Massachusetts marijuana medical card.
Important Paperwork
After your evaluation and receiving a written recommendation from a licensed physician certifying that cannabis would provide more medical benefit than harm, you are required to register with the state medical marijuana program to get a Massachsetts medical marijuana card. It is important to collect the various documents that will facilitate thia process.
First, patients need a valid form of photo identification. While a Massachusetts driver's license is the most common form of photo ID, the state of Massachusetts will also accept a non-driver's state ID. Additionally, the state accepts passports and military identificiation, though each of these also requires a proof of Massachusetts residency.
After securing a Massachusetts I.D. you will need to get a photo of yourself, ensuring that the photograph was taken within the last six months and is in full-color. Additionally, it must feature only your head and shoulders and you must be standing in front of a basic white background. You must be looking at the camera without smiling and be free of any glasses or hats outside of religious headwear. Also, the Medical Use of Marijuana Program will mail you a unique PIN number–make sure you secure this along with the other documents and identification that you will require.
Once you have gathered these documents together, you must digitize them: registration will require you to upload digital versions of everything. While it would be easiest to use a scanner to create digital copies of the documents and identification, you can also use the native camera on your smartphone or download an app that helps your smartphone function as a scanner.
The registration process
You can register online, which is the easier method, or register offline. To register offline, you must call (617) 660-5370 and request a paper copy of the registration form. Registering online is easier, though it still requires a number of different steps. Begin registration via the Virtual Gateway of the MMJ Online System.
If you haven't done so already, begin by scanning both your identification and the highly-specific picture of yourself you will be using. Make sure the images are either in .pdf or .jpg format and is two megabytes or smaller.
Next, access the Virtual Gateway. Accept the terms and conditions. Next, visit the "Medical Use of Marijuana System" under the "Service Name" menu and answer the prompts, providing your custom PIN when necessary.
You will receive a confirmation email from the Virtual Gateway. Click the link to go to a password screen, and be sure to memorize both your password and any secure question prompts. Click "submit" to visit a screen that displays your account and username and allows you to login with the password you recently created.
Next, use click on the link labeled "Medical Use of Marijuana System," and then click "Register as a Patient" when you arrive. Registering here requires that you provide information such as your name, date of birth, the final digits of your social security number and the PIN that was sent to you. Click "proceed" and read the displayed instructions; next, click "proceed" again.
This screen provides additional information; clicking "proceed" now means you agree to their terms and conditions. The next screen requires you submit identification: select the type of ID you are providing and then upload the relevant scanned image. Next, you must pay the $50 registration fee unless you are attempting to seek a waiver, though that request may be denied and doing so will delay your registration process. If paying, you must provide the payment details of a debit or credit card and then click "Authorize Payment."
Finally, you get a chance to review all of your application. If everything looks correct, then proceed through the "Review and Submit Application" screen until you can hit "Submit." Now, you are done: the Medical Use of Marijuana Program will provide a temporary card followed by a real one.
Remember that Massachusetts medical marijuana card requirements also require that patients see a Massachusetts marijuana doctor for a medical marijuana renewal appointment, and then re-register their Massachusetts medical marijuana card, once a year!