Mass Marijuana Production and Pesticides – Cannabis Hurdles
Posted by Marijuana Doctors on 08/04/2015 in Medical Marijuana Research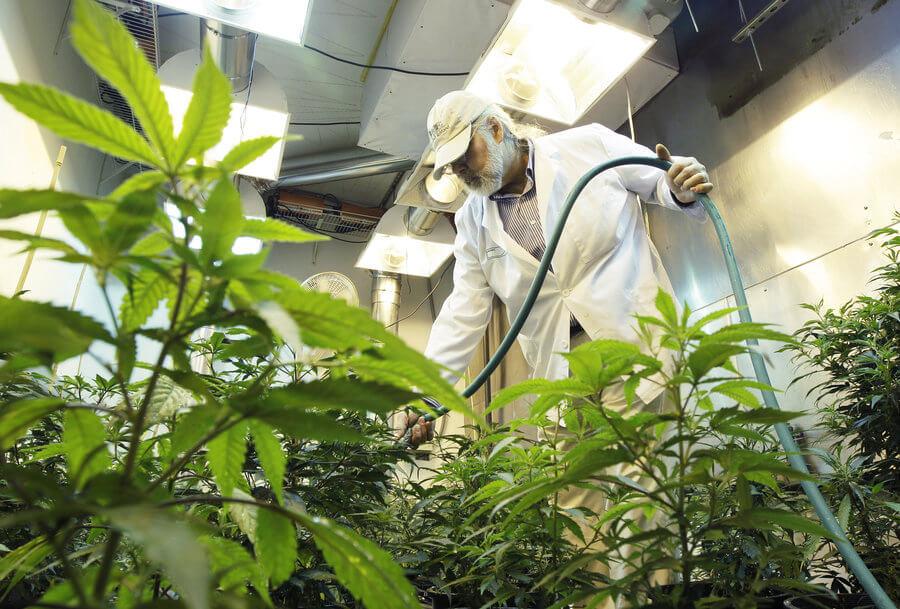 As Cannabis crawls out of the shadows and into the mainstream, new issues are gaining the attention of the cannabis industry. One of these newer issues of concern is mass cannabis production and the use of pesticides and herbicides.
Since the US Government deems cannabis an 'illicit' crop, the regulations on using pesticides and herbicides for commercial growing is essentially non-existing. Many pesticides and herbicides are used in our commercial production of food, however since cannabis is heated in many cases, some of these pesticides could not be safe for human consumption.
No longer a Closet operation
When you grow your own cannabis at home for personal consumption, you're not talking about many plants. Perhaps your grow operation is anywhere between six and ten plants or even less, however when we're talking about hundreds of plants, dealing with pests become a real issue.
For commercial growers a plague of spider mites could cause millions of dollars in damages. The question on how to deal with it on a commercial level leads us to pesticides, herbicides and fungicides.
Small-scale growers have other options in terms of pest control including ladybugs, praying mantis and other remedies. However, commercial growers don't have the same luxury.
What the government thinks
For the government, poisoning people is nothing new. In the 1980's the US government used paraquat in order to destroy, illegal marijuana grows with the knowledge that the substance was known to cause environmental concerns and had adverse effect on several consumers.
The government essentially responded to these actions by saying: "It's illegal and we have no obligation not to do it."
In other words, "let those dirty pot smoking hippies die!"
These days however, this attitude towards using pesticides and herbicides in relation to cannabis consumption is something that no longer can be ignored. With more than half of the states having some sort of marijuana program, these issues need to be addressed.
A step in the right direction would be to de-schedule cannabis in order to provide Federal guidelines in terms of what is safe for consumption especially since cannabis comes in different forms, whether eaten or smoked…safety of the consumer should always be the highest priority.