Maryland Medical Marijuana Program Revised to Radically Expand On June First
Posted by Marijuana Doctors on 04/18/2014 in Medical Marijuana Laws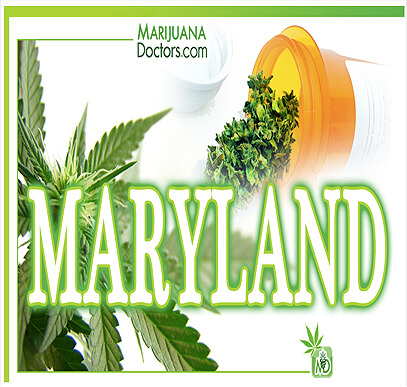 Broadly criticized as a political flop, Maryland's medical marijuana program has drawn a fair amount of criticism from advocates, political affiliates and laymen around the country since its initial passage. While the same could easily be said about New York's extremely narrow, recently approved partial medical marijuana program, Maryland lawmakers have finally taken a step in the right direction in coming to a tentative compromise, building and inventing a medical marijuana industry completely from the ground up. This move is anticipated to finally allow patients – who are truly in need of this alternative medicine – to gain access to its natural, medicinal benefits.
The Maryland House of Representatives voted 125-11 and the Maryland Senate voted 44-2 to pass a compromise bill late Monday evening. A conference committee was appointed to work out any language differences between the House version of the bill and Senate version. Under the newly compromised bill, both patients and caregivers could effectively retrieve identification cards from certified healthcare physicians to purchase marijuana for their medicinal reasons.
While both chambers passed bills to expand access to the drug, they each faced a deadline to decide how many growers should be allowed to cultivate it and where patients could go to fill a recommendation. Initially, the Senate proposed allowing an uncapped number of cultivators throughout the state. As per the updated measure, however, it was agreed upon that only fifteen growers would be provided with licenses. These set growers would then distribute the medicine to dispensaries. Either growers themselves or other licensed businesses would have the freedom to then run said dispensaries, or compassionate care shops. As per the state's medical marijuana commission, it would be able to decide whether or not to allow more under a compromise reached between House sponsors and a Senate medical marijuana work group.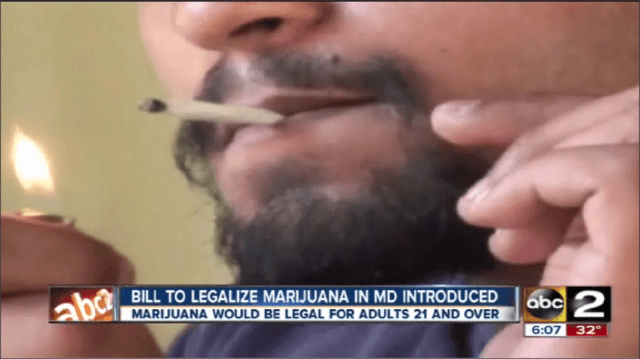 (Above: With medical marijuana becoming a new reality in the state of Maryland, all eyes will be shifting towards the East Coast as cannabis momentum continues. State legislators are slowly but surely come to terms with the realistic benefits of cannabis and what relief it can provide for patients.)
Regulations regarding the bill must be in effect by September 15th, as the bill is scheduled to take effect beginning June 1st. In the mean time, patients wait anxiously for the program's official introduction. The program's timing, politicians and activists alike have insisted, is absolutely crucial. "We didn't want this in regulatory limbo for months and months," said Del. Dan Morhaim of Baltimore County who worked on the compromise. Essentially, Morhaim continued, "We're trying to get product to patients." And for patients young and old with life-threatening conditions, time is, of course – of the essence.
The medical marijuana commission would set and enforce regulations and rules about how growers and dispensaries could operate. Zoning laws would also be set in place to assure citizens of certain counties there would not be too many dispensaries in one location.
It was just last year when Maryland lawmakers first established a limited medical marijuana program, but unfortunately the limitations proved to be far too confined for patients and growers alike. The prior proposed marijuana program relied far too heavily on academic centers to distribute the miracle plant and in turn, none volunteered to participate. For federal purposes, it was extremely clear that no institution wanted to serve as the guinea pig for this experiment.
In addition to becoming the 21st state to legalize marijuana for medicinal purposes, Maryland has become the 18th state in the nation to decriminalize the possession of less than 10 grams of marijuana for non-patients, leaving them with a fine of up to $100. Rachelle Yeung, the legislative analyst for the Marijuana Policy Project (MPP) has shared her thoughts on the newly implemented decriminalization. "People should not be subjected to potentially life-altering criminal penalties simply for possessing a substance that is safer than alcohol." She continued, "Maryland has taken a step in the right direction, but there is still work to be done. Adults should not be punished for making the safer choice to use marijuana instead of alcohol, if that is what they prefer."
The new proposal – which is expected to receive a final vote sometime in the very near future – would allow patients to obtain a medical marijuana recommendation from a specially licensed physician. The recommendation would be utilized to obtain alternative medicine from one of the medical marijuana dispensaries across the state.