MarijuanaDoctors.com & Our Dedicated Mission To Become New-Age Pioneers Within This Industry
Posted by Marijuana Doctors on 03/19/2014 in Medical Marijuana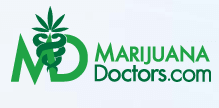 MarijuanaDoctors.com has become recognized on a national level as one of the industry's most compassionate and patient-centered services to date. We understand that the medical marijuana industry has become one of the most unique markets ever created, but at the same time it has also become one of the most controversial. While always striving to provide this industry – a diamond in the rough that is just flourishing with untapped potential – with a professional and legitimate method of achieving alternative wellness, we have also made great strides towards etching our name into the history books.
"This is only the first step, as we have now strategically aligned ourselves with several other major brands for the entire year. This move will place our brand amongst the few elites companies that are currently trying to capture a portion of the alternative marketplace. We believe that we are only one step closer from grabbing a significant portion of the martketplace in order to capitalize on our advantageous move."
The nation's first online search-and-booking platform, MarijuanaDoctor's has produced the first-ever marijuana commercial. While this media sport is a sure-fire eye-grabber and hilariously true advertisement, our desire is to engage our viewers – you, the patients.  By placing a unique and witty parallel between an untrustworthy street dealer attempting to push unsafe product on naive consumers and the situation of medical marijuana patients being involuntarily lead to obtaining alternative medicine in a similar fashion, we are breaking ground in mainstream marijuana marketing.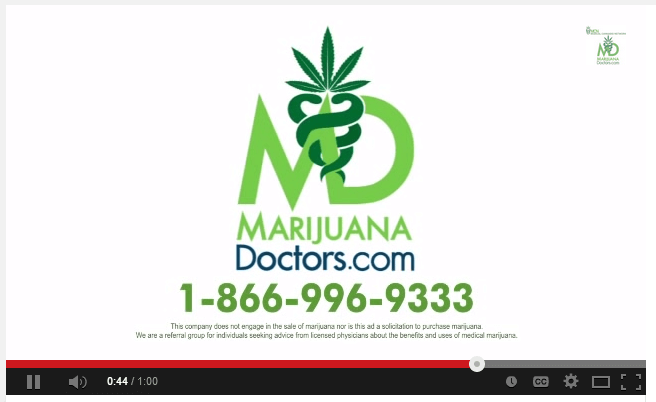 (Above: The first-ever marijuana commercial debuts on Major Network produced by MarijuanaDoctors.com, the only service that connects patients with physicians for medical marijuana recommendations. As one of the nation's first online search-and-booking platforms, we are compassionately pioneering our way towards legitimizing this industry.)
MarijuanaDoctors.com has become nationally-acclaimed by major media syndicates across the country such as CNN, CNBC, High Times, Huffington Post and even Yahoo. We are extremely proud of the strides we have made, not only in advocacy, but for the overall benefit of the patients who utilize this service. As a compassionate entity, we hope that this only spreads our name more, reaching the patients who are in need.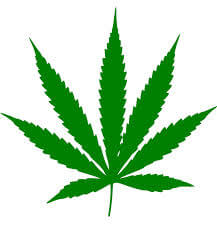 We have recognized that acquiring a means of safe-access to alternative medicine is a situation that is an ongoing problem for patients in legal states. Patients, who live in a legal medical marijuana state, but continue to obtain medication in an illegal manner is something that should be avoided at all costs. This is not only for a patient's general safety, but for the reason of committing a crime that is punishable by law.  For this reason, MarijuanaDoctors is constantly pushing the issue for patients to seek a licensed medical practitioner that is able to recommend the benefits of medical marijuana, as well as outweigh the risks of it to improve a patients overall health.
Since 2009, our company has helped patients with document-driven medical conditions – such as HIV/AIDS, cancer, chronic pain or any other debilitating ailment that has approved by that patient's state of residence – locate and book appointments with licensed medical practitioners who are willing to recommend marijuana as an alternative treatment option.
To date, MarijuanaDoctors.com has compiled a database that consists of over 450 specialized and primary care physicians that are licensed to recommend medical marijuana both publicly and privately.
To view a complete list of the media syndicates that have provided our company honorable mentions, please click the link.